Canon Provides Delivery Service of Camera Repair within 1 Day.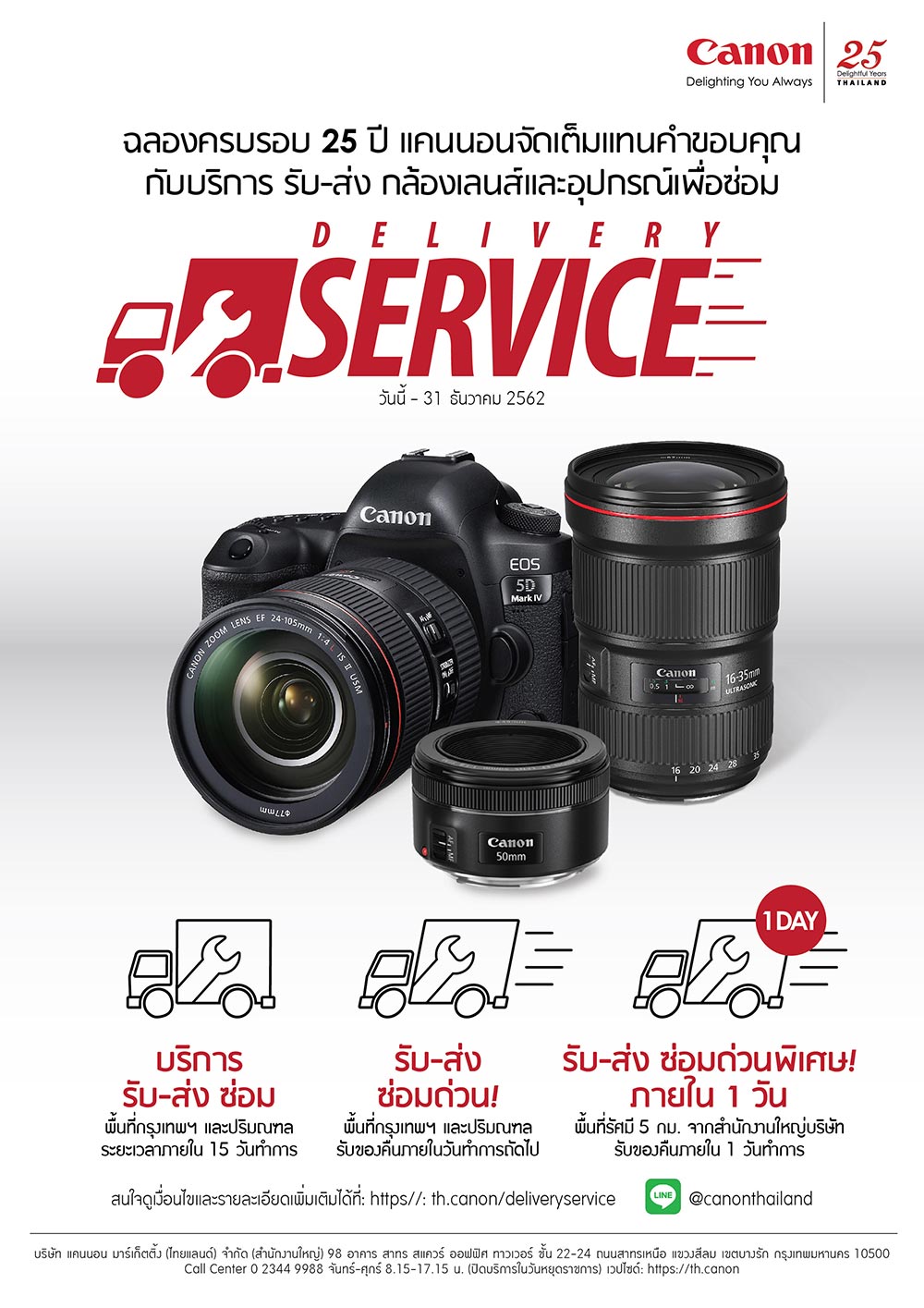 Canon has launched a completed delivery service of repairing Canon's camera, lens, and camera accessories by Canon's professional technicians at Canon Service Center which covered in the Bangkok metropolitan area. The service has 3 levels of operation date which are
) The fastest delivery within 1 day
) Next day returning and
) 15 days returning
with the price depending on the service to facilitate all the needs of the customers.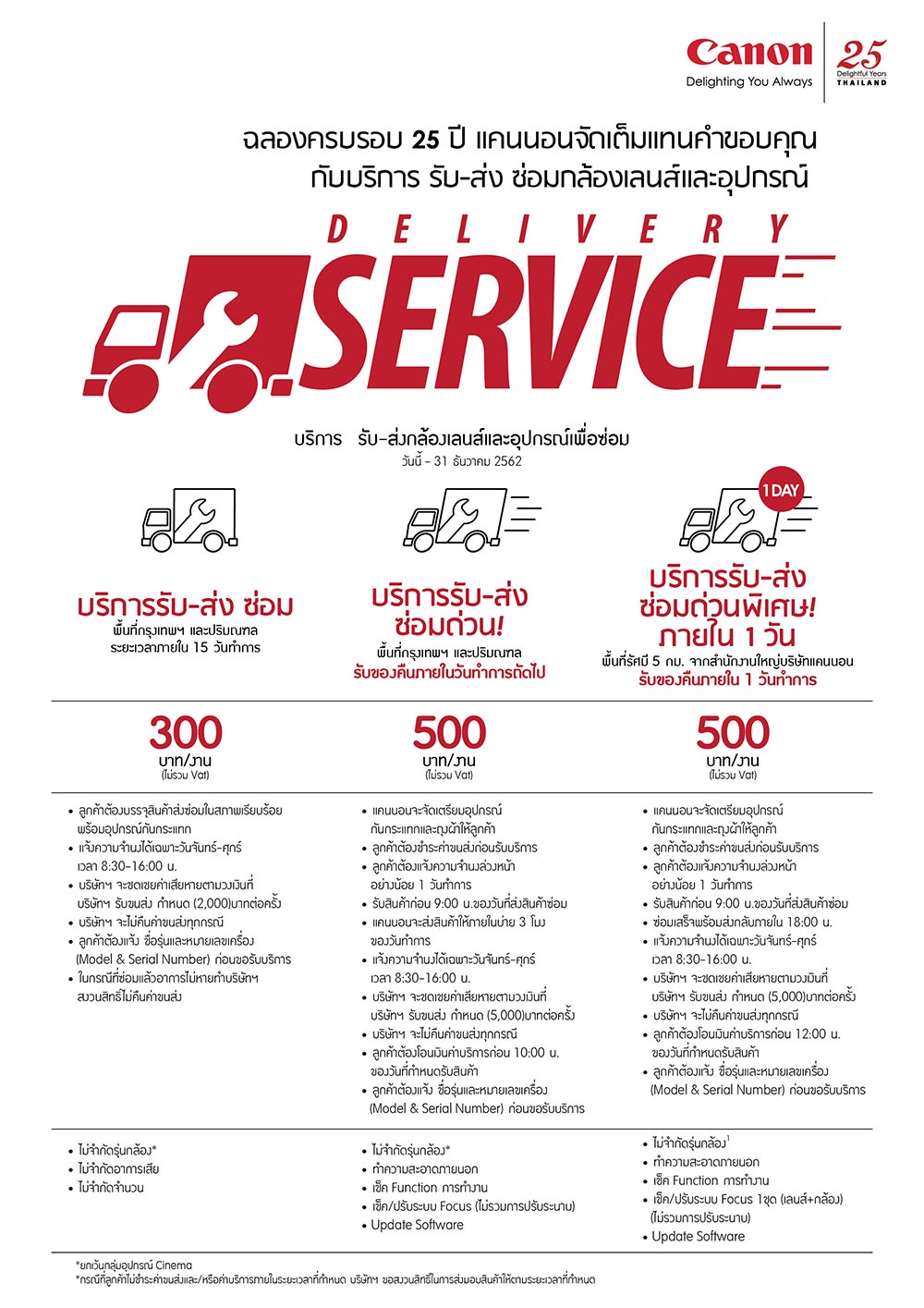 For more information about Delivery Service can be reached at the Call Center at 0-2344-9988 or Line Official Account ID : @canonthailand or visit the website https://th.canon for more details about the service.