Canon share supplies to "Pantry of Sharing"
to help Thai in needs during Covid-19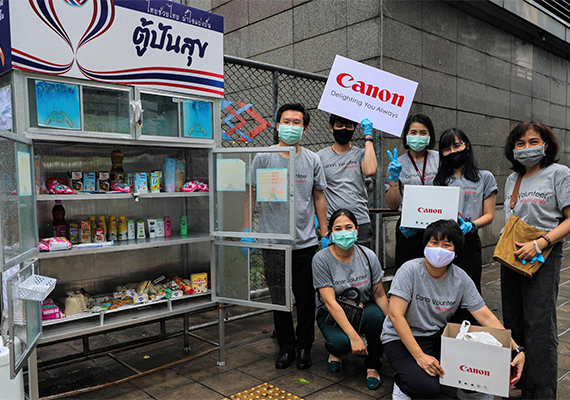 ​​​​​​​​​​​​​​​​​​​​​
​​​​​​​​​​​​​​Canon staffs from Canon Marketing (Thailand) Co., Ltd. in Headquarter office and Chiang Mai Branch office shared more than 70 boxes of consumer goods & daily necessities and supplies such as rice, dry and preserved food, drinking water, medicine, detergent, sanitary napkin, hand sanitizer etc. All donated items were delivered to refill total 39 Pantries of Sharing which were set up in local villages and communities in Bangkok, Samutsakorn and Chiang Mai provinces by Canon volunteer staffs. This project is aimed at easing people who lose their job and income due to coronavirus lockdown as well as encouraging spirit of giving and instill public mind thought in Canon staffs.
​​​​​​​​​​​​​​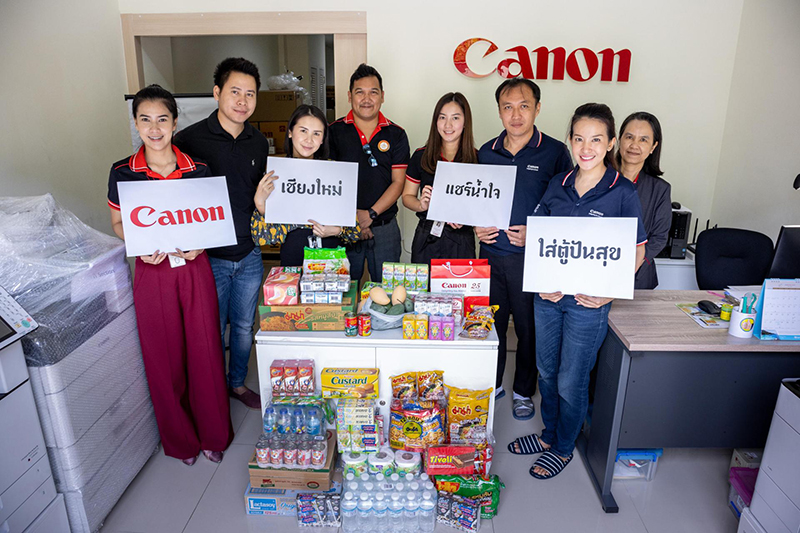 ​​​​​​​​​​​​​​
​​​​​​​​​​​​​​
​​​​​​​​​​​​​​​​​​​​​
​​​​​​​​​​​​​​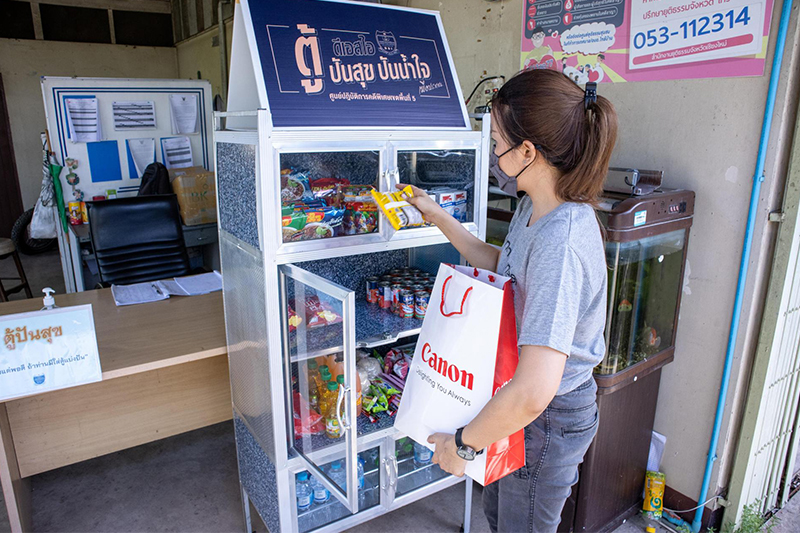 ​​​​​​​​​​​​​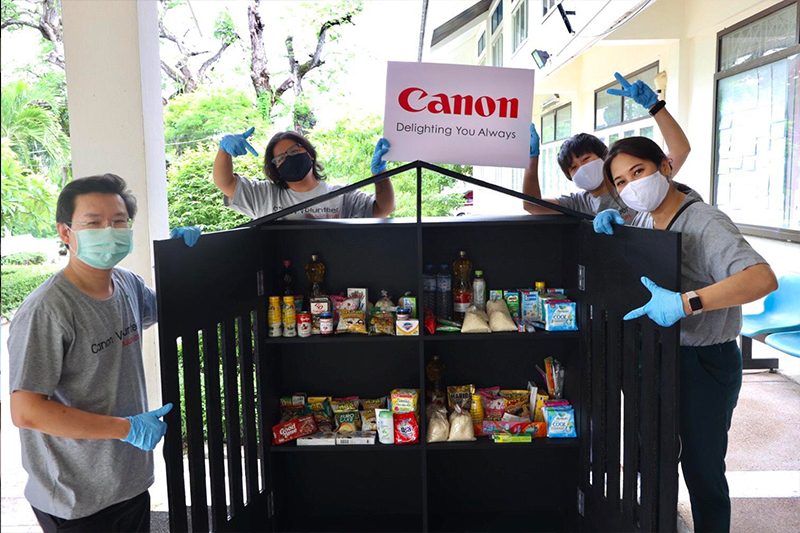 ​​​​​​​​​​​​​​
​​​​​​​
​​​​​​​​​​​​​​​​​​​​​​​​​​​​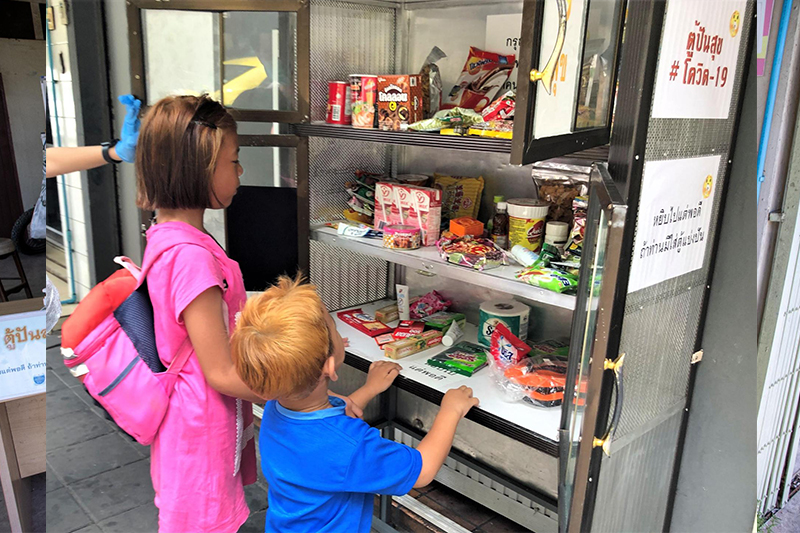 ​​​​​​​​​​​​​​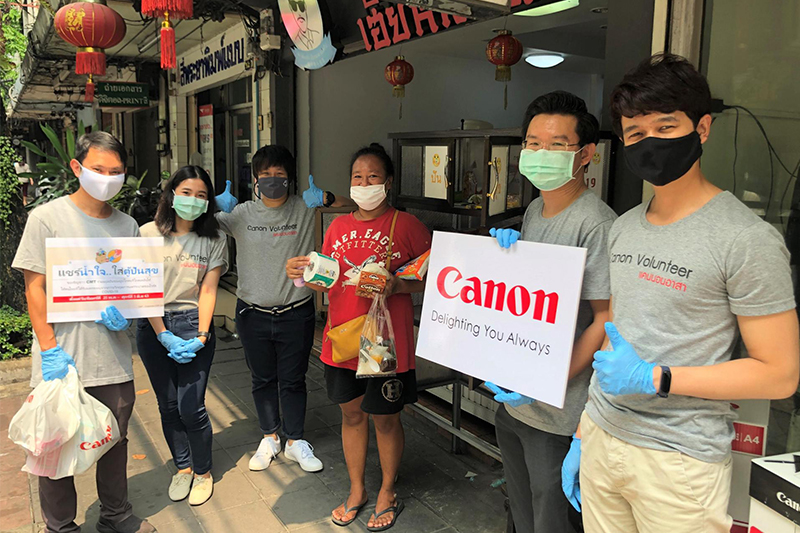 ​​​​​​​​​​​​​​
​​​​​​​​​​​​​​​​​​​​​
​​​​​​​​​​​​​​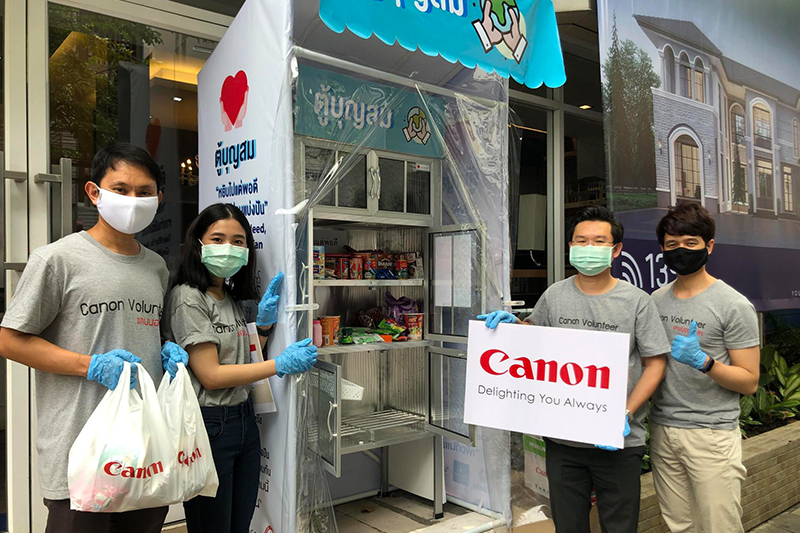 ​​​​​​​​​​​​​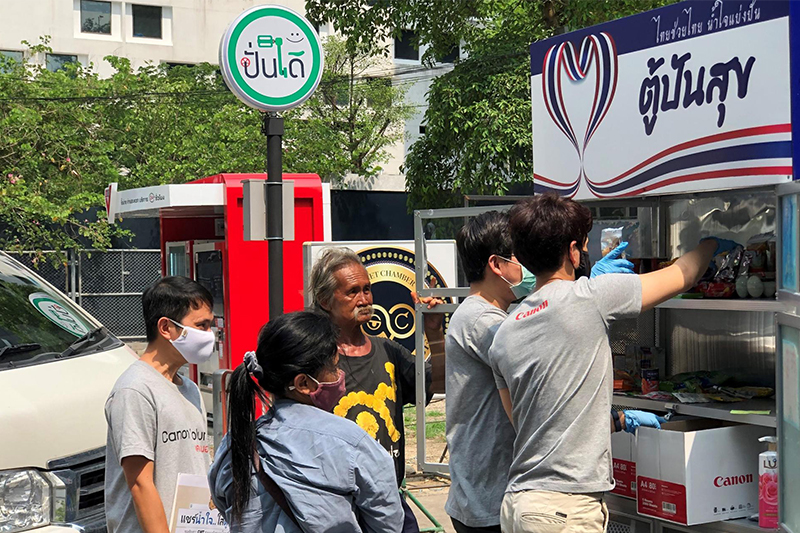 ​​​​​​​​​​​​​​
​​​​​​​
​​​​​​​​​​​​​​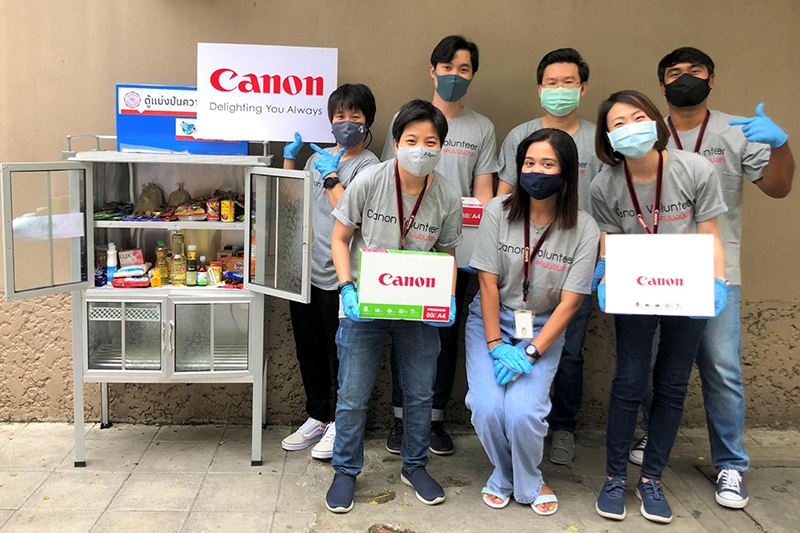 ​​​​​​​​​​​​​​
​​​​​​​​​​​​​​
​​​​​​​
​​​​​​​​​​​​​​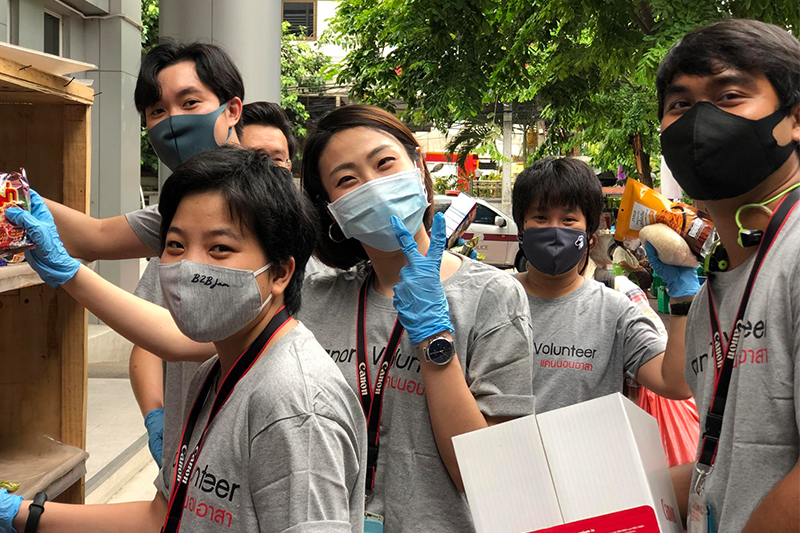 ​​​​​​​​​​​​​​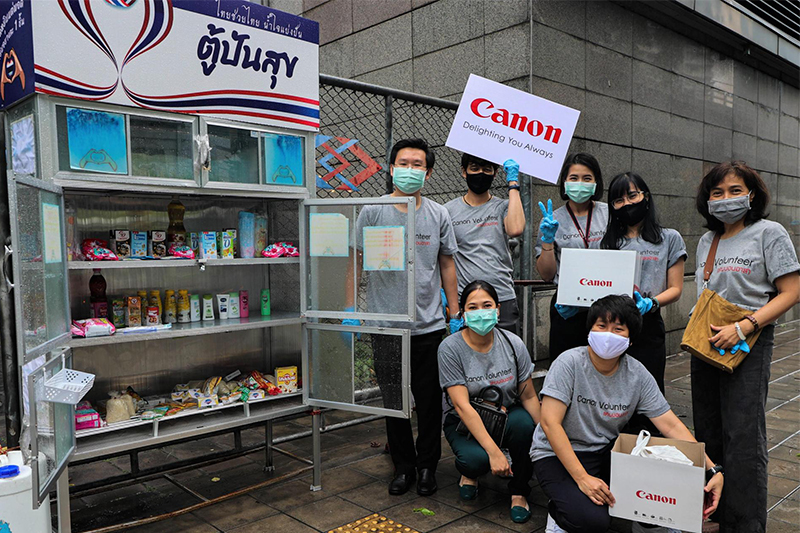 ​​​​​​​​​​​​​​
​​​​​​​
​​​​​​​​​​​​​​​​​​​​​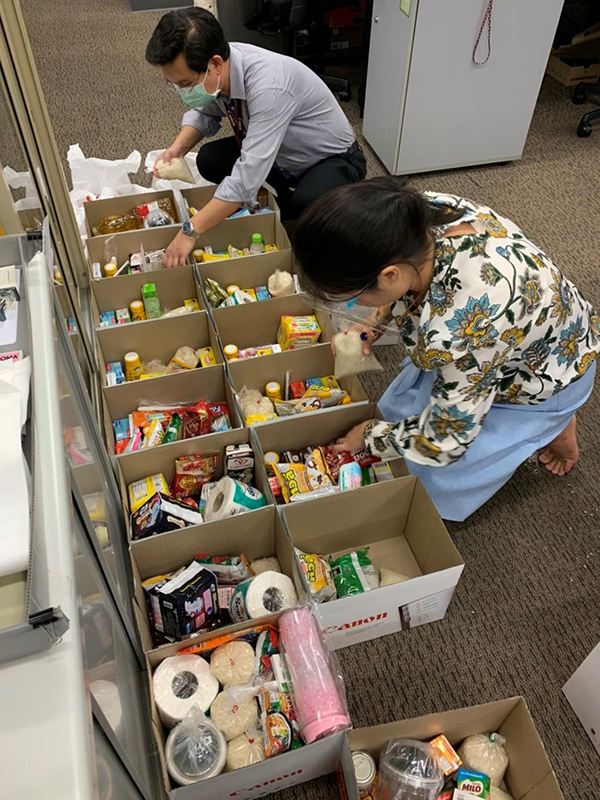 ​​​​​​​​​​​​​​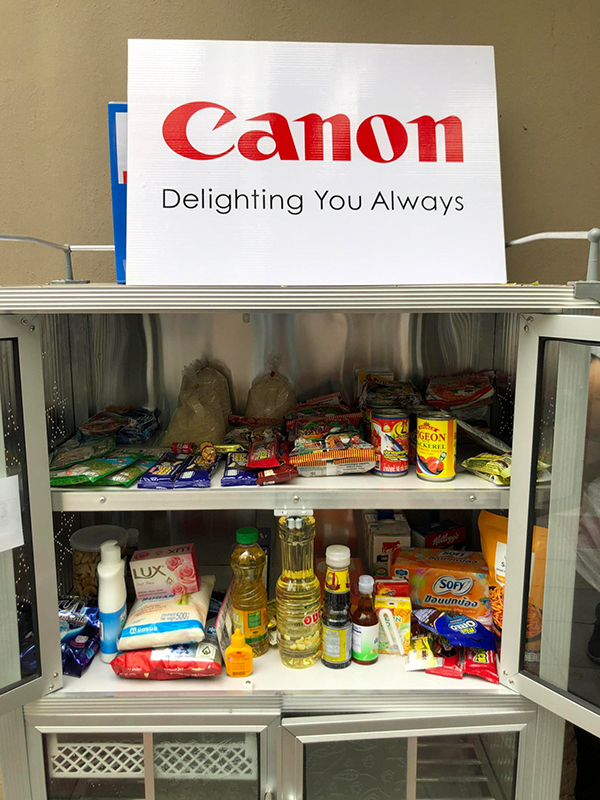 ​​​​​​​​​​​​​​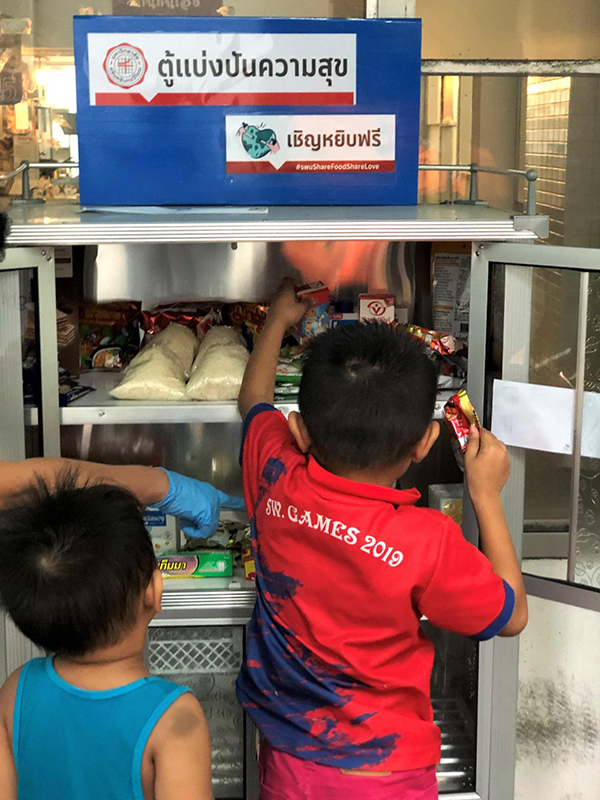 ​​​​​​​​​​​​​​
​​​​​​​​