Canon celebrates its 21st consecutive year of No. 1 position in
Thailand's inkjet market, and is also named No. 1 laser printer brand
in ASEAN for 5 consecutive years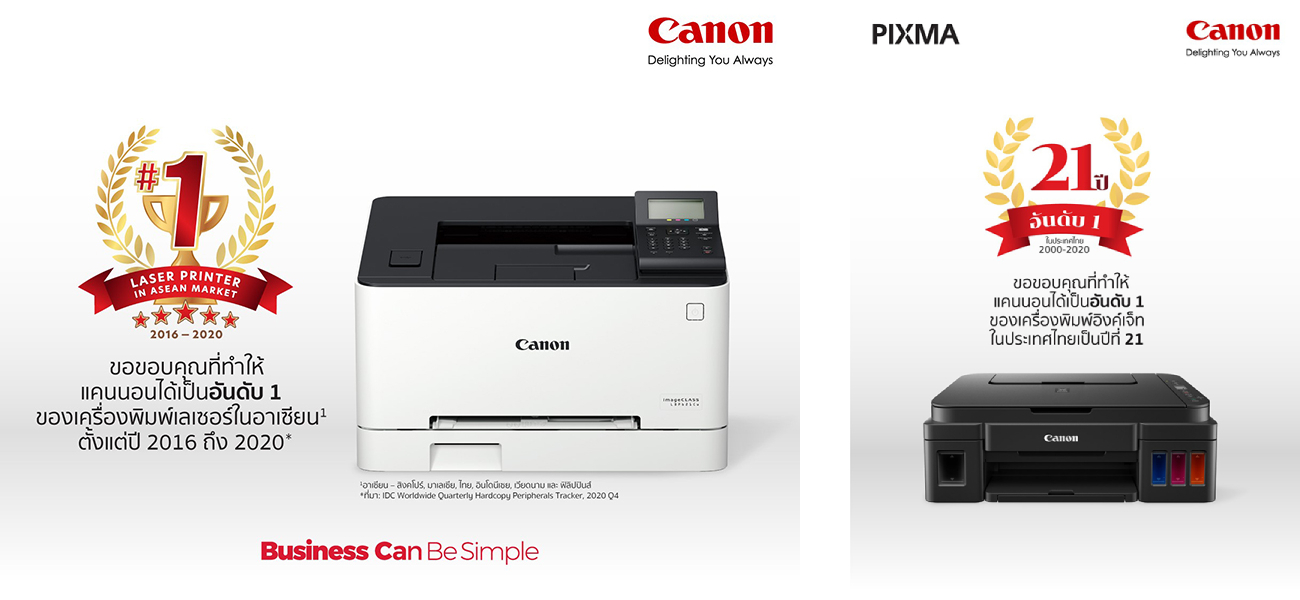 Canon continue to strengthen its position as a global leader in digital imaging and IT solutions. The brand has recently marked another milestone of success by winning the No. 1 position in Thailand's inkjet printer market for 21 consecutive years, from 2000 to 2020, with 242,445 inkjet printers sold in the country.
Also named No. 1 laser printer brand in ASEAN, Canon has a fast-growing presence in Singapore, Malaysia, Thailand, Indonesia, Vietnam and the Philippines for five consecutive years from 2016-2020, according to IDC Worldwide Quarterly Hardcopy Peripherals Tracker: Q4 2020, which was prepared by the world's leading ICT market research firm IDC.
With its longstanding success story, Canon continues to develop highly innovative products to enable everyone to quickly achieve the highest possible print quality with ease – all under the concept: Business can be simple.
"We, Canon, are extremely proud as we maintain the No. 1 position in the inkjet printer market in Thailand for 21 consecutive years from 2000 to 2020. Sales of Canon inkjet printers in 2020 totaled 242,445 units, which represents 38% of the inkjet printer market in Thailand," said Netnarin Chancharassuk, Director of Printer Product Group, Canon Marketing (Thailand) Co., Ltd.
She continued, "Additionally, Canon has gained trust from customers in Thailand and earned the championship position in the laser printer market in ASEAN for five consecutive years, thanks to its excellence in printing performance. In 2021 Canon will remain committed to introducing new products and maintaining a leadership position in both inkjet and laser printer markets in Thailand and in the ASEAN region. Apart from strengthening the brand value proposition, Canon will continue to develop new and fully integrated printing solutions for a better customer experience."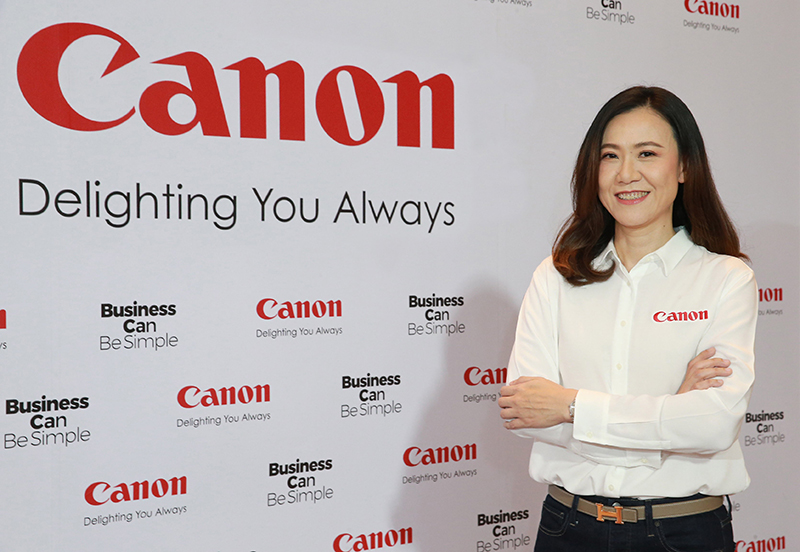 Canon always confidently steps forward to develop printing products and solutions to meet the needs of both individual and business users. Simultaneously, it is well positioned to work on the full-scale development of the printer market under the concept "Business can be simple" to reflect the advantage of comprehensive functionality, efficiency and cost savings. New products and solutions will be designed to fulfil everyday needs and corporate printing requirements as well as working-from-home printing needs, all for unrivalled printing quality. High quality after-sales service will also be an integral part to build customer confidence and enhance user experience at all levels.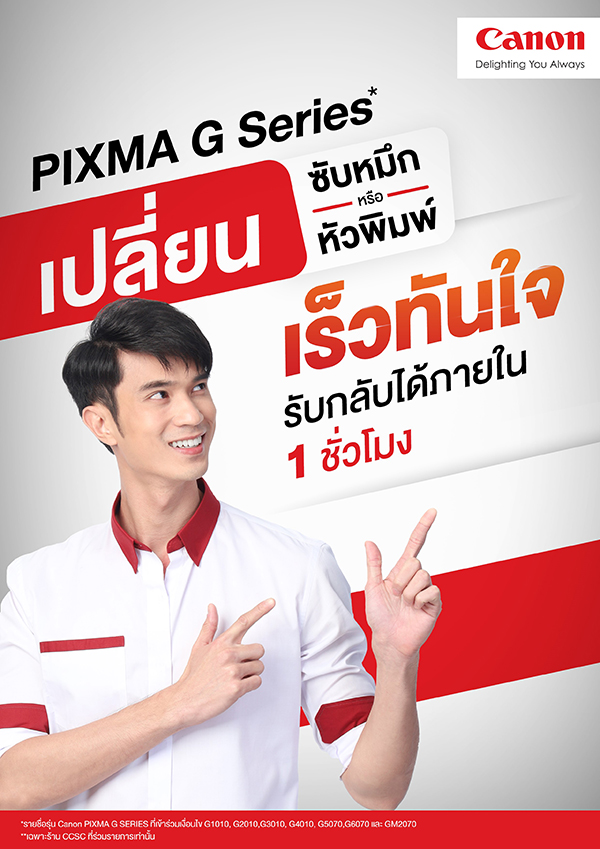 In the first quarter of 2021, Canon officially launched a pre-order for G3020, the genuine inkjet tank printer with higher ink volume. This helps strengthen the brand's printing product line and effectively meet the needs of its customers for a better after-sales service.
"The launch of the PIXMA G Series Fast Service has elevated the level of convenience and speed of our customer service. With this service, users can enjoy our fast replacement service for the ink absorber or print head within one hour at the participating Canon Certified Service Center (CCSC). The service is available for Canon PIXMA G Series models, including G1010, G2010, G3010, G4010, G5070, G6070 and GM2070. It's all about Canon's endless commitment to delivering outstanding products and services to the Thai market," said Ms. Netnarin.