Canon contributes to environmental protection
by donating plastic bottles to Wat Chak Daeng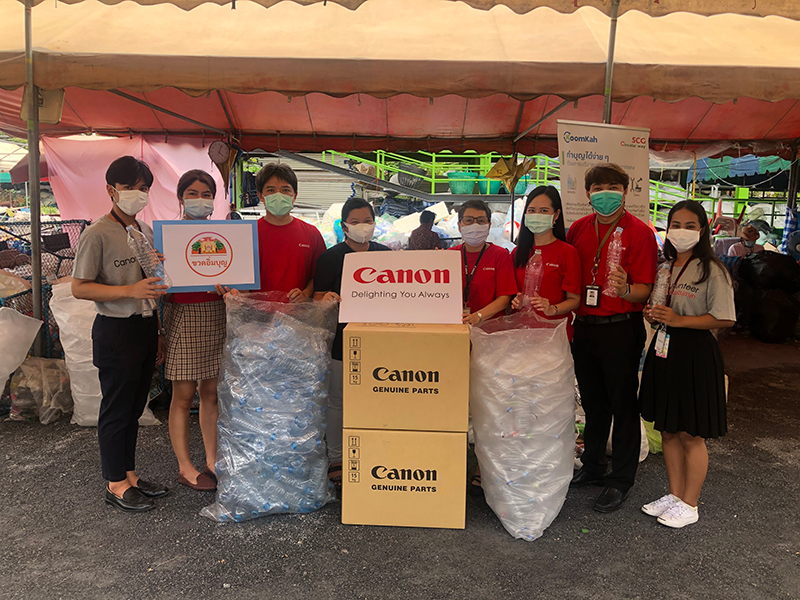 Canon Marketing (Thailand) Co., Ltd. supported waste management project "Khuat Im Boon" by inviting Canon staff to collect used plastic bottles and donate to Wat Chak Daeng. The donated plastic bottles will be converted to PPE suits to protect people against COVID-19 and plastic bottles are recycled into fabric for the monks' robes. This project aimed at raising awareness of waste recycling, reducing plastic waste and saving our environment.