Canon contributes to environmental protectionby donating plastic straws
to Power For Sustainable Future Foundation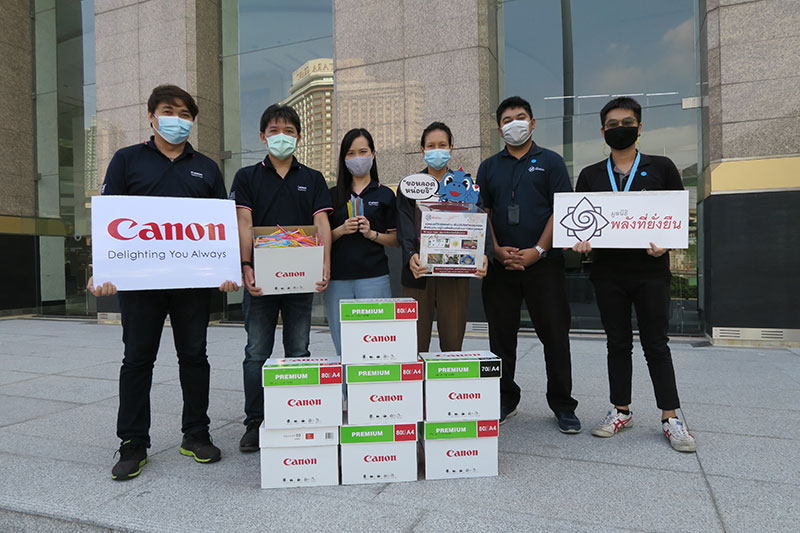 Canon Marketing (Thailand) Co., Ltd. delivered single-use plastic straws donated by its staff during October – November 2020 to Power for Sustainable Future for the third consecutive times. Last year the donated straws will be put into good use as pillow stuffing materials and straw pillows will be produced and donated to bedridden patients. This year Power for Sustainable Future Foundation in cooperation with Kasetsart University will research, study & develop the plastic straws in turning waste into value and benefit. This project aimed at raising the public awareness of recycling, reducing plastic waste and solving environment problems.