Canon's Sustainability Efforts Rewarded with Gold rating from EcoVadis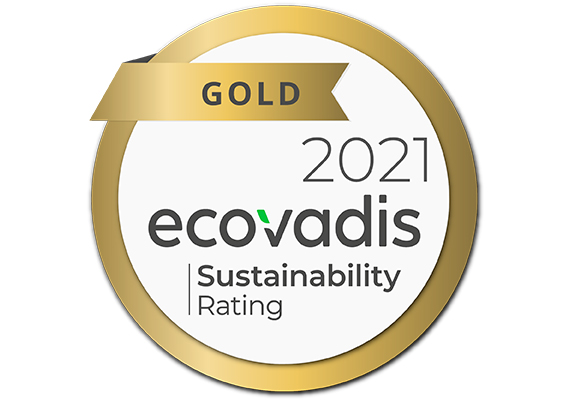 Canon today announced that it has been awarded the EcoVadis gold rating for its sustainability efforts for the sixth consecutive year, which places Canon within the top 3% of companies globally.
The EcoVadis Rating reviews companies across a number of areas that are key to meeting sustainable targets, including the environment, labour & human rights, ethics, and sustainable procurement impacts. The latest report from EcoVadis highlights that Canon performed extremely well across all areas, but particularly in regards to its environmental practices.Canon was commended for designing products that were easy to recycle as well as for the measures it has taken to reduce energy consumption and CO2 emissions.
Canon's 'Kyosei' philosophy – meaning living and working together for the common good – is at the heart of these efforts and forms the basis of Canon's commitment to act responsibility across its supply chains, within the communities it operates in, as well as through the products it develops.
To date, EcoVadis has rated over 75,000 trading partners across 150 counties via its unique CSR assessment methodology that is built on international CSR standards including the Global Reporting Initiative, the United Nations Global Compact, and ISO 26000.
Notes: The above refers to a press release issued by Canon Singapore Pte. Ltd. on 31st March 2021.