Get Ready for Back-to-School
Looking for a Hassle-free Printing Experience? Canon Shares 5 Simple Maintenance Tips to
Keep Your Printers in an Excellent Working Condition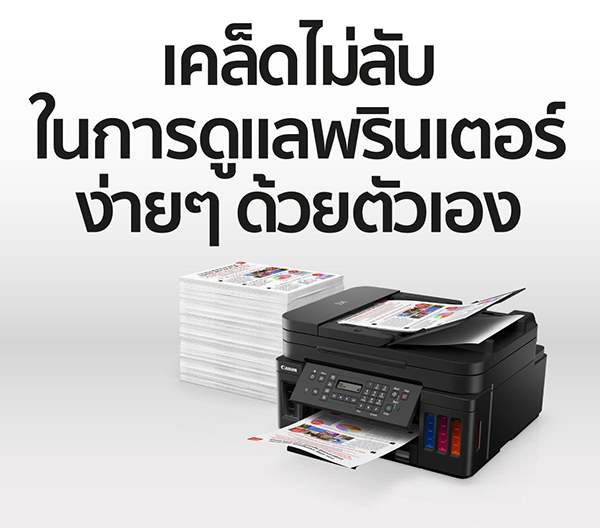 Now the coronavirus pandemic is beginning to ease, and schools as well as educational institutions are preparing for reopening. Of course, it is also necessary for learners to prepare learning materials to ensure smooth learning processes. One of the most essential tools that help improve learning efficiency is a reliable printing solution for homework, reports, and classroom exercises. Unfortunately, when it comes to printers, many people do not pay much attention to printer maintenance even though this plays an important part in extending the printer's life. Regular maintenance and proper use of printers both help save costs on repairing printers.
When using inkjet printers for a long time, many people may experience such problems as blocked print heads, fade printouts, incomplete color range, frequent paper jams, and paper feed issues. Simply by running a regular check for your inkjet printers, these issues will be gone. Canon, as one of the most favorite inkjet printing brands, is pleased to share five easy tips to care for your printer. You can do it yourself and save a lot of money, while giving your printer a longer lifespan.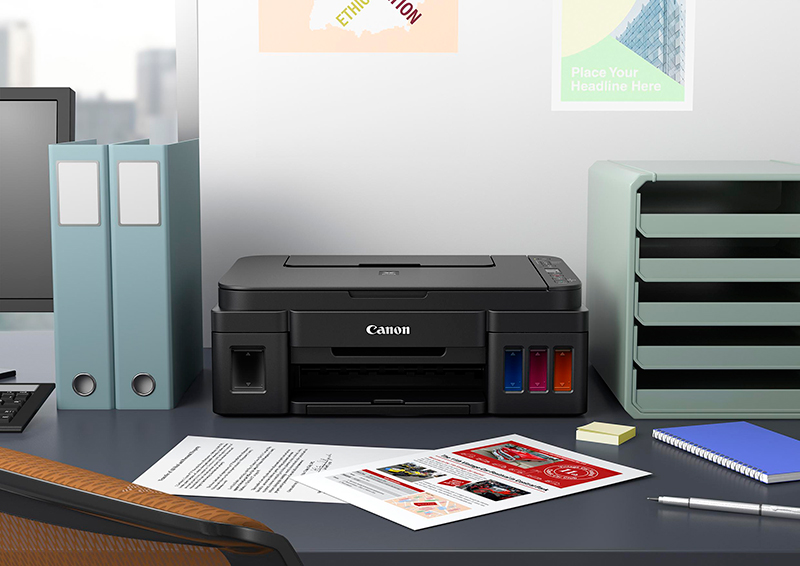 1. 'Where to place your printer' does matter!
Some people say a printer can be placed anywhere and the performance will always be the same. The truth is: printers need to be placed in a clean location subject to proper temperature. You should also avoid an overly dusty environment as dust can get into and damage the printer rollers and other internal components including the paper output tray.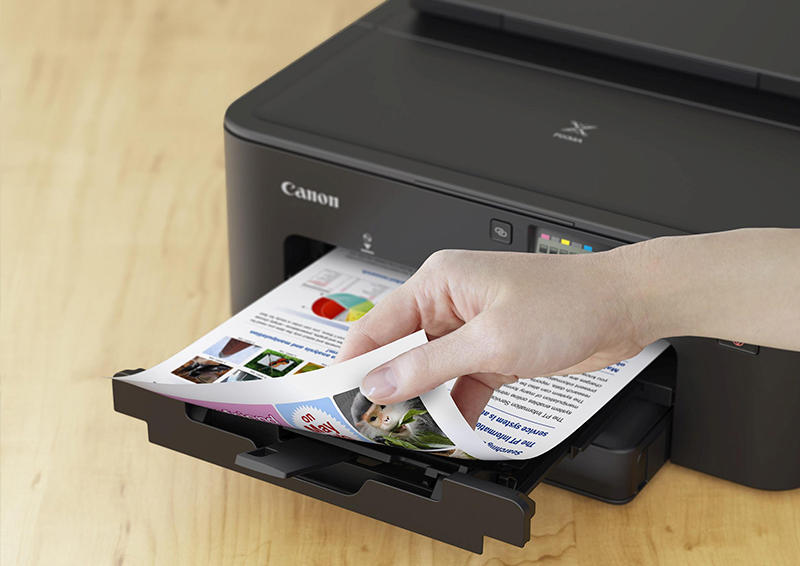 2. Use your printer regularly to avoid a clogged printhead
One common issue which printer users have usually found is a clogged printhead since the printer sits unused for long time. Use your printer at least once a week to keep the ink flowing properly and prevents it from drying on the heads to avoid a clogged printhead and ensure your printer is always ready for use.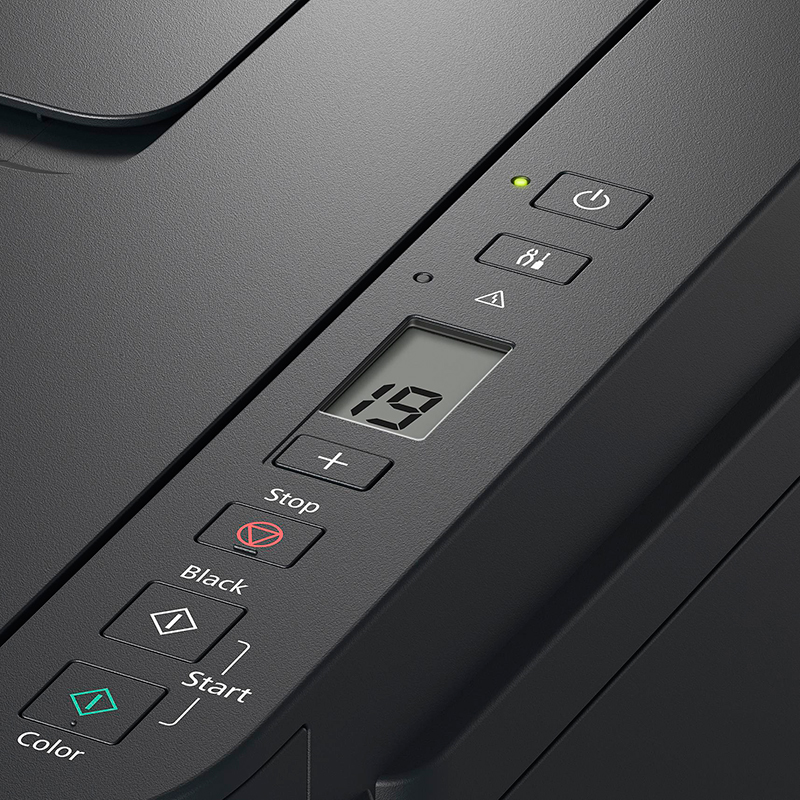 3. Shut down your printer, not just by unplugging
Those who are in a hurry tend to turn off the printers by only unplugging or just unplugging without waiting until their printers are powered off. The correct way to shut down the printer is to switch off the power on/off button, wait until the printer is powered off and then unplug it. This will help ensure that the internal structure of the printer and the printhead will be in the correct standby position.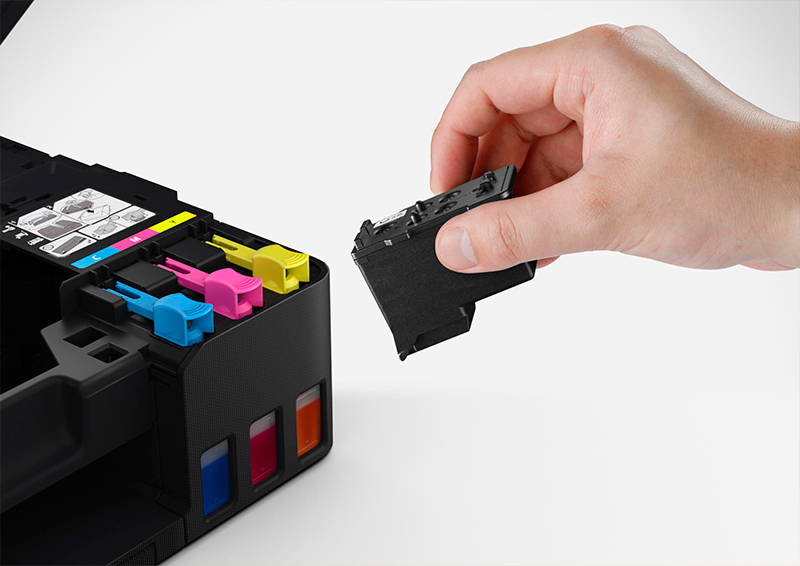 4. Avoid printing when the printer cartridge runs out of ink
When the "Ink Alert' message displays on the printer to remind the user to replace the ink cartridge or refill in the ink, some may insistently continue printing, and this may cause the printhead to overheat, resulting in a shortened life of the printhead.
5. Clean your printer before use
For ink tank printers which sit unused for long time, the ink in the ink tube is usually found flowing backwards and you may also notice air bubbles inside the tube. To deal with this problem, it is recommended to select 'System Cleaning' command on the machine before use to ensure that the printing system resume its perfect condition.
The five easy tips to care for your inkjet printer above can help save you time for repairs and save more money in your pocket! Alternatively, if a busy user like you wants more convenience in printer maintenance, you can request for Canon's express service for printhead and ink absorber replacement, which takes only one hour, from participating repair service agents here
or call Canon Call Center at 02-344-9988, or simply communicate via LINE @canonthailand during the business hours (8:15 – 17:15Hrs) for more information.
See more details about participating repair service agents: