Canon introduces EOS C500 Mark II to advance
into professional full-frame cinema camera market


Canon has announced the latest addition to its Cinema EOS System series of professional digital cinematography products with the EOS C500 Mark II, an advanced and compact digital cinema camera with a 5.9K full-frame sensor and brand new image processing platform. With a modular design that allows users to freely customise the camera with ease to meet their shooting needs, its outstanding expandability facilitates a wide range of video content productions from movies and television dramas — which demand extremely high image quality — to news and documentary, where mobility is paramount.

​​​​​​​ The EOS C500 Mark II contains a multitude of features that have been enhanced to provide users with greater recording flexibility, including the internal Cinema RAW Light recording. This video format allows for reduced file sizes while retaining the flexibility of a RAW format. The camera also supports XF-AVC, a video format that efficiently records compressed video data. As a first for Canon cinema cameras and video camcorders, both Cinema RAW Light and XF-AVC intra record to CFexpress Type B(1) cards, allowing for flexibility without the need to change media. This serves as one of the core technologies of the Cinema EOS System, offering full expressive capabilities and stress-free operability within a compact body. Additionally, the camera supports the HDR standards HLG (Hybrid Log-Gamma), which is ideal for users shooting for broadcast, and PQ (Perceptual Quantisation), which is suitable for movie production and distribution online with emphasis on image quality. The camera has been approved for productions in line with Netflix standards.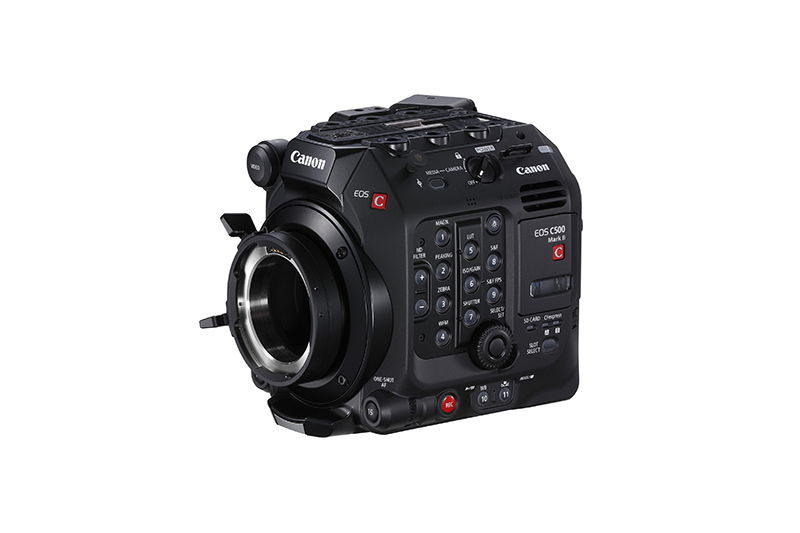 ​​​​​​​​​​​​​​​​​​​​​
​​​​​​​​​​​​​​​​​​​​​​​​​​​​​​​​​​​ The EOS C500 Mark II is equipped with a 5.9K full-frame sensor with a 17:9 aspect ratio that provides a dynamic range of up to 15+ stops(2) , allowing users to have greater freedom in creative expression. In addition, the newly developed DIGIC DV 7 high-speed image-processing platform allows for high-quality 4K 50P / 60P recording. It records in the XF-AVC Intra format that offers both outstanding quality and ease of editing.
​​​​​​​ Significantly smaller than the EOS C500, this highly modular camera can be combined with a variety of shooting accessories: from electronic viewfinders to camera grips and extension units. Users can change the lens mount from an EF mount to an EF Cinema lock mount or PL mount by themselves using a mount change kit (sold separately). With the attachment of an extension unit (sold separately), the camera can support a variety of shooting styles. From special shooting needs such as single operator style, multi-camera, gimbal and drone to full-scale cinema camera operation, these enhanced expandability options allow the EOS C500 Mark II to support a wide range of shooting needs and provide users with systems that are geared toward the future.
​​​​​​​
​​​​​​​ Other enhanced features include Video IS, 4 channel audio and a large 4.3" LCD monitor with a more user-friendly touch panel. Improvements have also been made to attaching and removing accessories, and the LCD features also support more efficient HDR shooting. Dynamic range can be set to 400% or 1600%, and a more accurate LCD monitor provides an improved rendition of the image, allowing for a seamless user experience. The EOS C500 Mark II also offers 12G-SDI and HDMI terminals for better handling at shooting studios and other locations, making connecting to a display or external recorder easier.
​​​​​​​
​​​​​​​ The Canon EOS C500 Mark II compact digital cinema camera is priced at 547,900 baht, now available at authorised Canon distributors.​​​​​​​
​​​​​​​​​​​​​​​​​
​​​​​​​​​​​​​​(1) Cinema RAW Light recording only possible with CFexpress Type B cards.​​​​​​​
​​​​​​​(2)Dynamic range is measured in units called stops. With the increase of one stop, the luminance range that can be captured during shooting is doubled. ​​​​​The maximum number of stops available differs depending on recording mode.
​​​​​​​​​​​​​
​​​​​​​​​​​​​​
​​​​​​​Key features of the EOS C500 Mark II
| | |
| --- | --- |
| 5.9K full-frame CMOS sensor, with support for Super 35mm and Super 16mm crop modes | User-changeable lens mount which gives users freedom to use the lenses they desire |
| Newly developed DIGIC DV 7 image processor, which powerfully processes high-resolution image data | Canon Cinema RAW Light and XF-AVC recording |
| | Compatibility with EF and PL lenses* |
| | Electronic image stabilisation |
| Modular design with three available Expansion Units allows a high level of connectivity and interoperability | Compatibility with 4.3" LCD touch screen monitor LM-V2 (sold separately) |
| Dual Pixel CMOS AF with support for Touch AF and Face Detection AF | Canon Log 2 and 3 support |
| 4 channel audio recording | Support for Custom User LUTs |
​​​​​​​​​​​​​​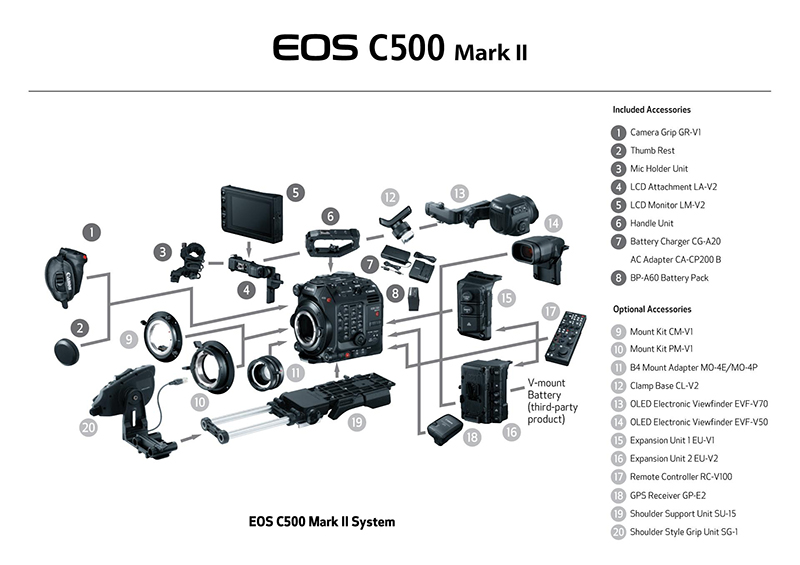 ​​​​​​​​​​​​​​
​​​​​​​Link for product video: https://youtu.be/rLMcmwA1PLg
​​​​​​​​​​​​​​​​​​​​​
​​​​​​​
​​​​​​​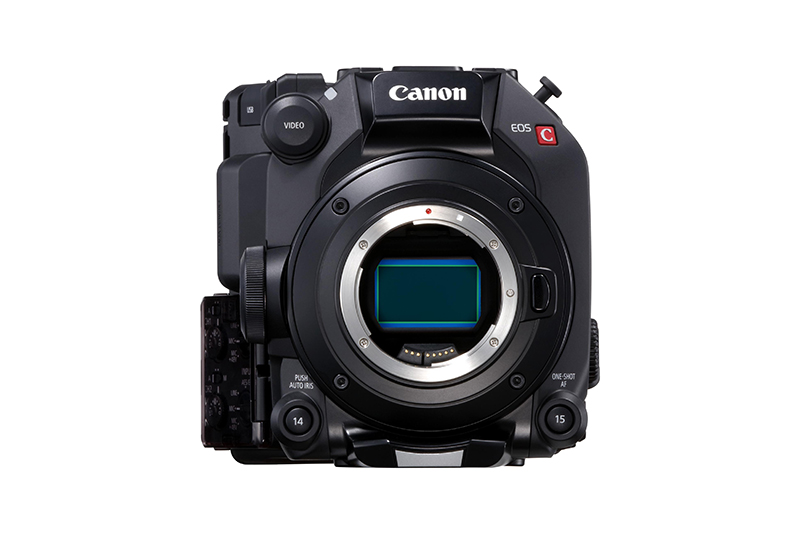 ​​​​​​​​​​​​​​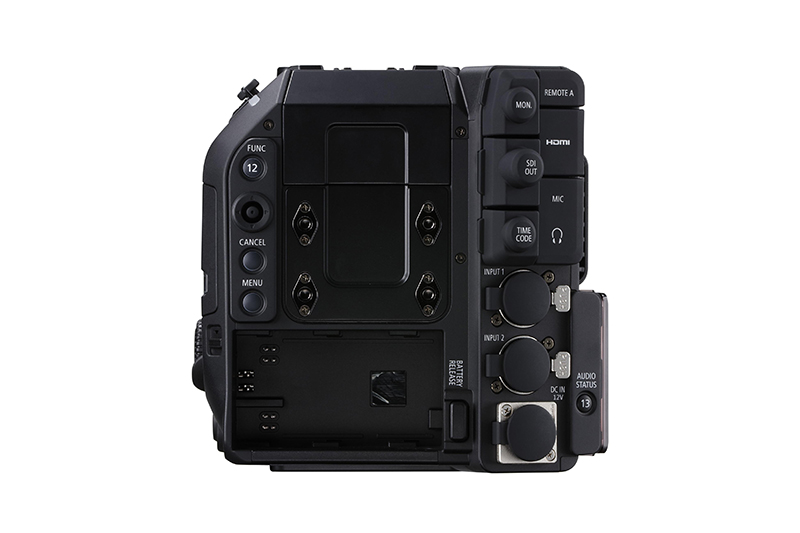 ​​​​​​​​​​​​​​
​​​​​​​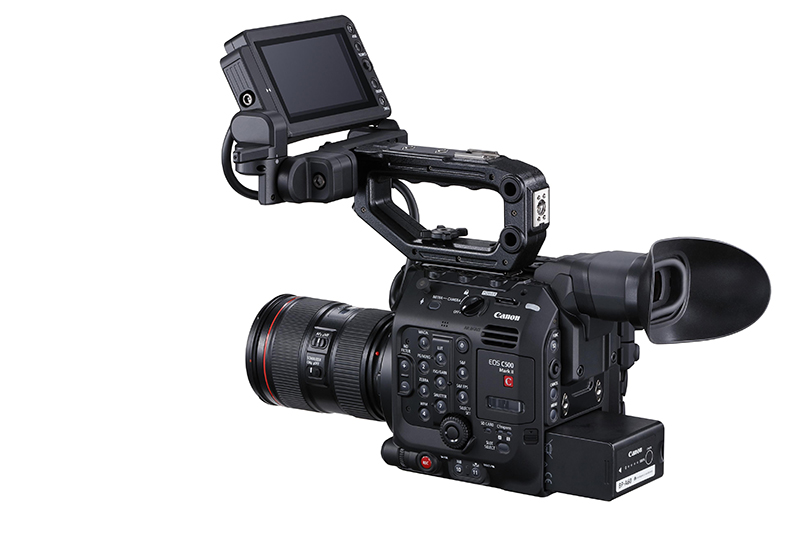 ​​​​​​​​​​​​​​
​​​​​​​​​​​​​​
​​​​​​​
​​​​​​​​​​​​​​