Canon unveils new lineup of intelligent network cameras for the future, with
"One Stop Service Solution" introduced to bring expert-led consultations to customers
Canon is launching a new lineup of network cameras that meets different needs of businesses and organizations. Currently, brands of network cameras under Canon Group include Canon, AXIS, Milestone, and Briefcam, and Canon has combined strengths and performance of each brand to meet the needs of different businesses. Not only do these brands focus on installation of network cameras for security, they are also looking for innovative and intelligent solutions to help with analyzing and planning tasks – facilitating business expansion in the digital era and boosting strong growth.
The lineup is comprised of five product categories, namely Network Camera, Recording and Video Management System, CCTV with Basic Video Analytics, Advanced Video Content Analytics (VCA), and Video Synopsis. These are incorporated into a "One Stop Service Solution" that solves the growing and evolving requirements of different businesses and organizations.
"When talking about network cameras, some people may refer to a device for capturing images and videos for security purposes only. But network cameras in this digital era are equipped with cutting-edge technologies and always come with an array of intelligent solutions that meet the needs for more inclusive business applications," said Pongsaporn Krobsanit, Senior Manager of Business Development – Business Imaging Solution Product Group, Canon Marketing (Thailand) Company Limited. "The current surveillance systems are using emerging innovations developed concurrently with custom applications and solutions in a bid to answer the needs of different businesses and organizations."
He continued, "Therefore, essential tips of choosing a network camera for various organizations start from having a clear picture of usage and getting to know the functions of each type of network camera. Canon has gathered types of network camera that makes it easier for entrepreneurs to make decisions. Let's start with Network Cameras, which represent the largest and most popular market segment, for multiple applications at homes, in offices, and currently for specialized purposes. Additionally, it has been designed for use in large cities as part of the Smart City development strategy."
"Recording & Video Management System is a system used to record video files into a ready-made recorder or in a server system. Basic Video Analytics, which users can verify information directly from the camera: for instance, detecting whether someone has entered a certain area or checking if things are being moved."
He explained further, "Advanced Video Content Analytics (VCA) is a software system installed on a computer or server for recording. This can also process and analyze in-depth information such as face detection and recognition, license plate recognition, etc."
"Last but not least, Video Synopsis provides advanced capabilities to detect, monitor, and analyze the identity of a person, behaviors, objects, or pets from recorded video files. This can also summarize a video file and convert it into a shortened format to run a quick search of specific objects or human beings, and then provide a complete set of detailed information," added Pongsaporn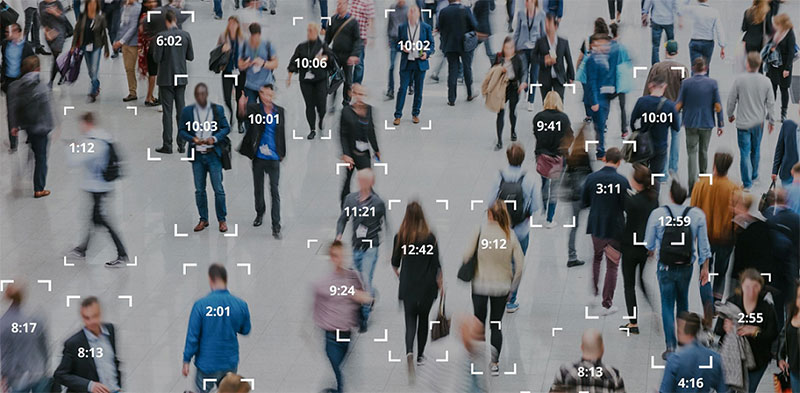 Understanding the diverse needs of businesses, Canon has gathered leading network camera brands from around the world to provide the best possible customer service. Brands under the Canon umbrella include Canon, AXIS, Milestone, and Briefcam, each of which features distinctive strengths and features that meet requirements in all fields of business. The new lineup of network camera products under Canon Group covers the following :
Network Camera Technology : AXIS offers a full range of network cameras and imaging devices such as Axis Lightfinder that can capture detailed color images in low-light conditions. Axis Forensic WDR enhances the ability to capture details in challenging light.
Recording & Video Management System (VMS) : Milestone supports both NVR (Network Video Recorder) available with the Milestone Husky model, which features a ready-made data recorder that is easy to install and operate, and the server-based mechanism of the Milestone XPROTECT version that works on Software VMS (Video Management Solution) which can be installed on the server to manage cameras and record images with ease. By scaling up the server, the system is scalable as desired.
Basic Video Analytics Technology : Canon comes with Canon's high-resolution imaging technology that can be processed directly on the camera. It allows for passing detection, object moving detection, camera tampering detection, and volume detection, for instance.
Advanced Video Content Analytics : Canon has adopted Canon's high-resolution imaging technology and compatible software to enable advanced video processing. For example, face recognition (FR) technology can be used in the office with a face detection system replacing the use of employee cards for opening/closing the door, recording clock-in/out time, counting people coming in and going out, and facilitating human analysis such as age and gender. Apart from other usages, this is ideal for marketing purpose where inbound visitors to a specific area need to be analyzed or the detection of registered license plates is required.
Video Synopsis: Briefcam's software can summarize several video clips, perform data extraction, and carry out advanced analysis: for example, video recording and analysis of objects, people or items contained in the video (colors, people, vehicles, speed, directions, and the time they appear). These can be used for searching or further analysis, especially when detecting vehicles making an illegal U-turn or measuring the distance between people (proximity).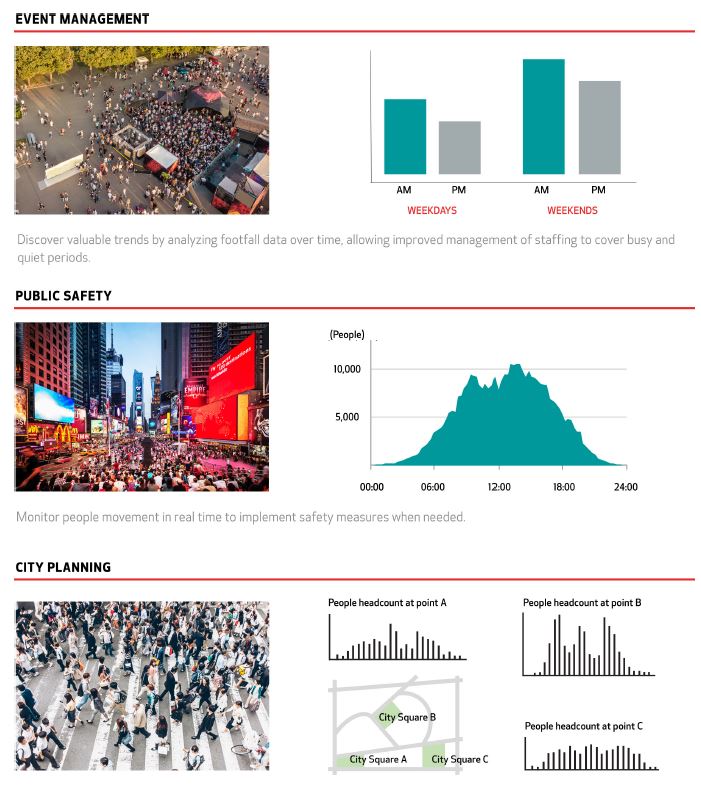 In addition to these high-quality products to choose from according to specific needs, Canon has also introduced "One Stop Service Solution" with a team of technical specialists available to assist and provide service every step of the way, from the consultation on product selection, planning and application, as well as the provision of products that best fits any specific use. As a result, customers can be assured of the quality of every product and service excellence.