Canon support fund for
"Synnex Together Stronger" campaign to help fight Covid-19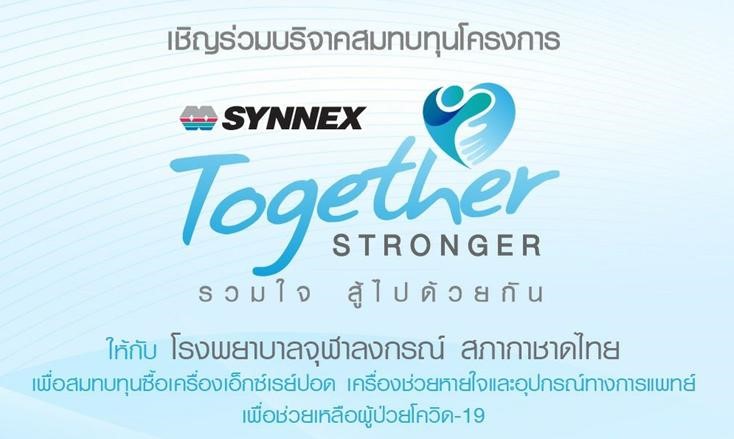 Canon Marketing (Thailand) Co., Ltd. donated THB 50,000 to "Synnex Together Stronger" campaign, initiated by Synnex (Thailand) Public Company Limited. This fundraising campaign is aimed to help Chulalongkorn Hospital and the Royal Thai Red Cross Society acquire medical equipment needed to treat and save lives of COVID-19 patients from the recent new wave of outbreak in April 2021.
This social contribution demonstrates Canon's goodwill to support the local community and take part in a fundraising initiative to help medical and healthcare professionals treat COVID-19 patients.