Canon – the Thai Market leader in Inkjet Printers for 19 Consecutive Years,
Launches 5 Inkjet Printers from the G Series to WG Series with
Cutting-Edge Technology and Functions
Canon has organized "Canon Inkjet World", showcasing future inkjet products and technology for small, medium and large businesses ​​​​​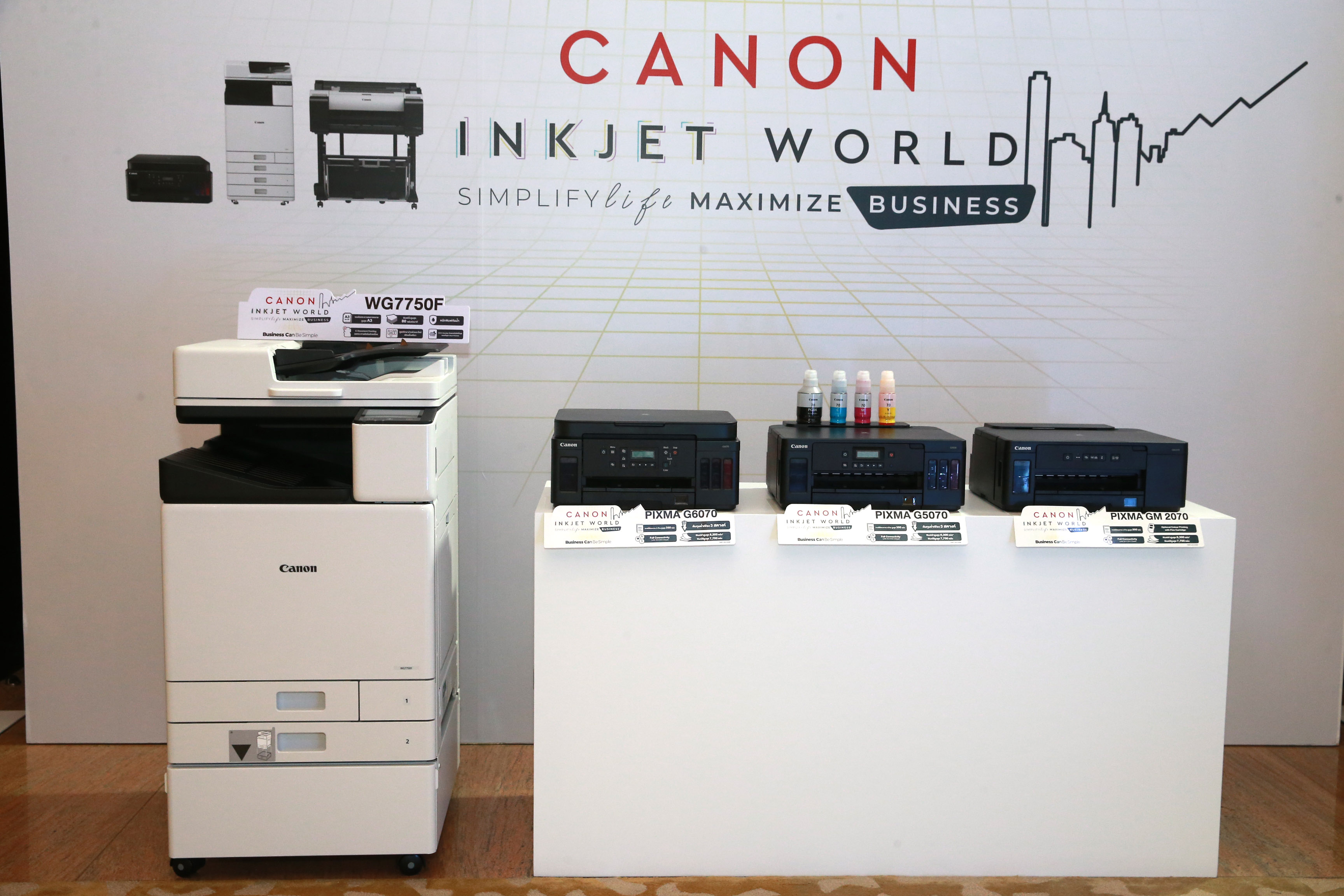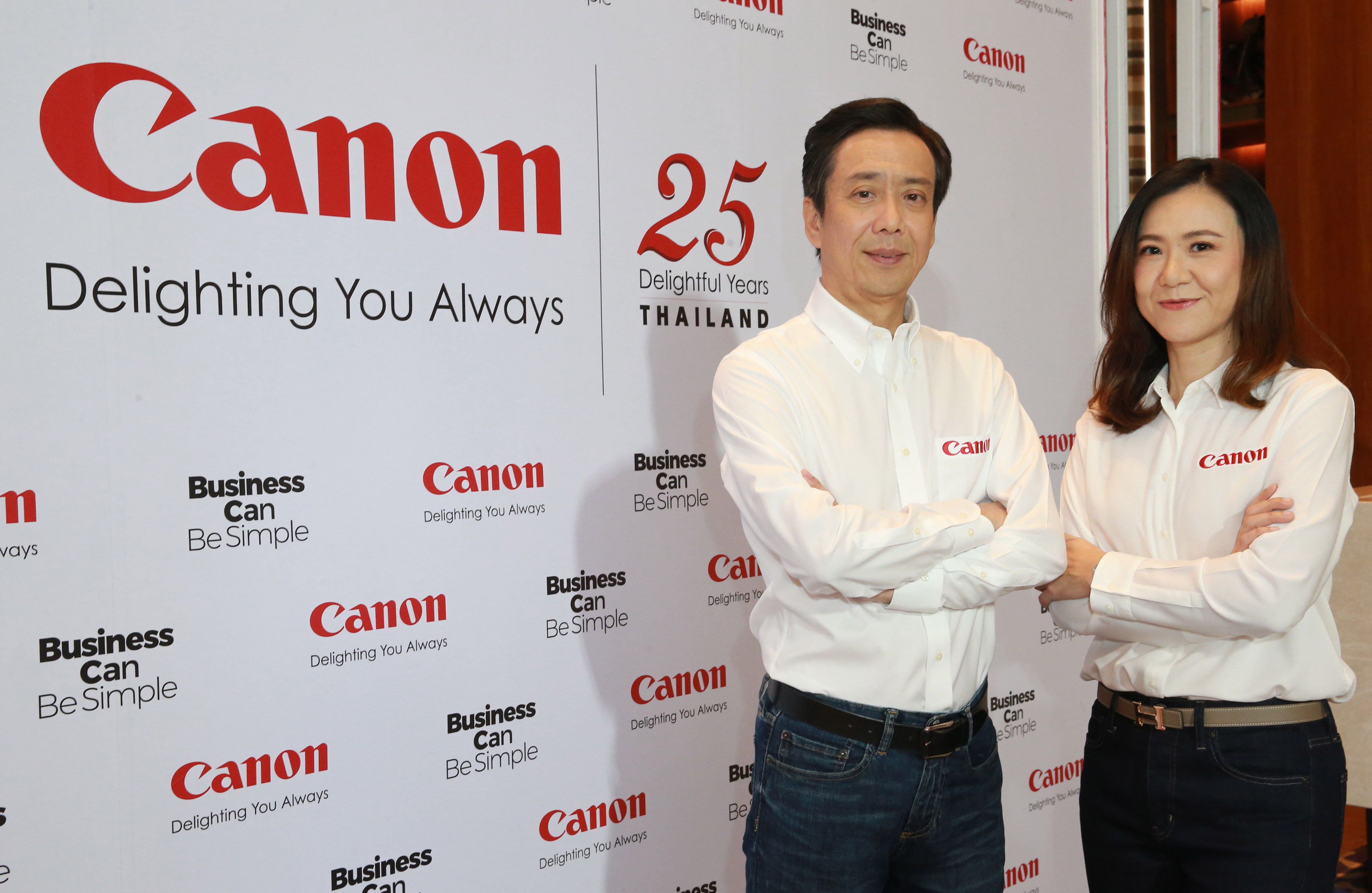 Canon Marketing (Thailand) Co., Ltd, showcases the new G Series, including G6070, G5070 and GM2070, and also A3 color inkjet printers from the WG Series including WG7740 and WG7750F. These printers will fulfill the needs of small to large business groups and the industrial sector under the concept "Simplify Life Maximize Business". It also emphasizes Canon's leadership in the Thai inkjet printer market with the sales of 373,942 inkjet printers in 2018, occupying 40% of the market share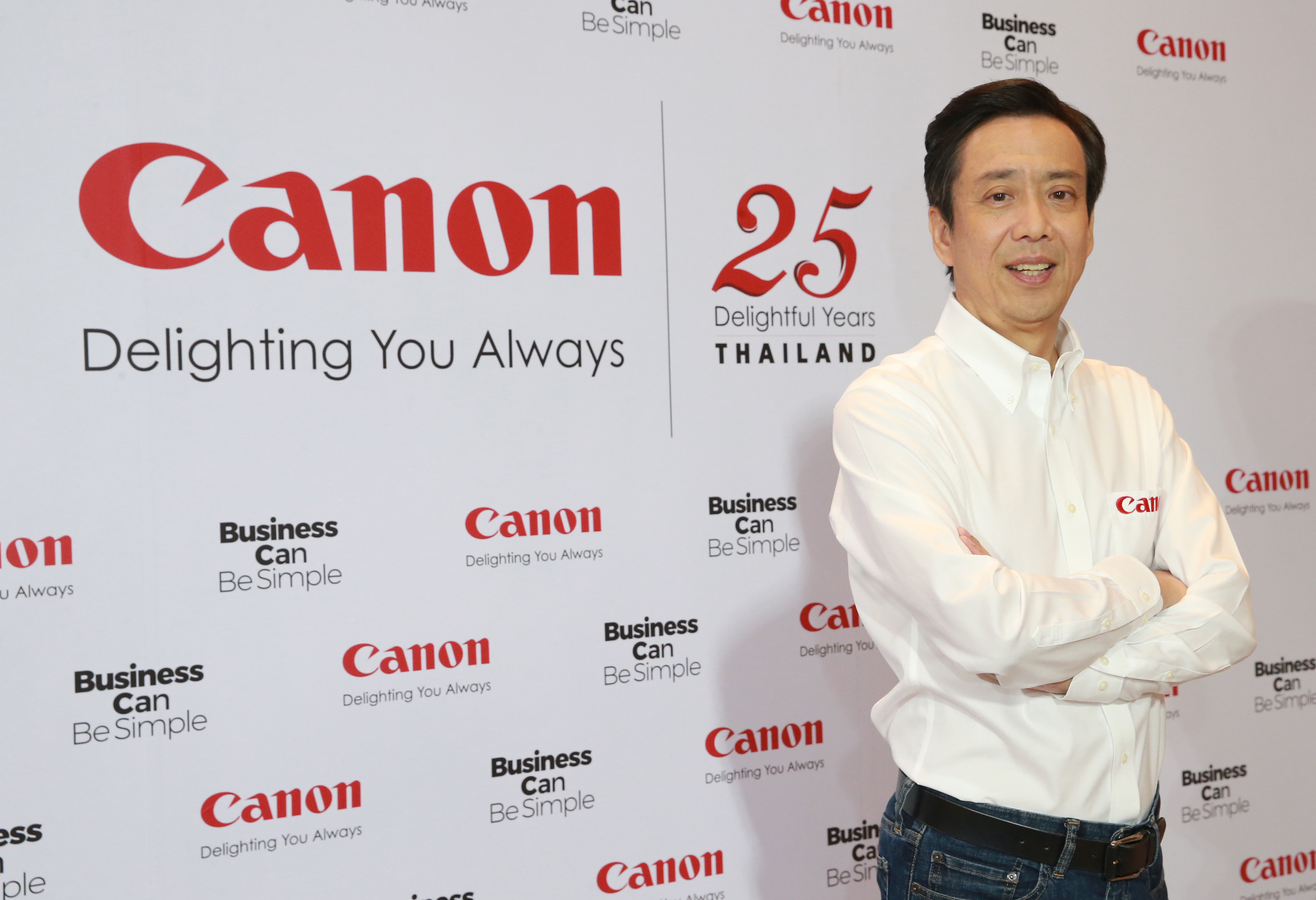 Mr. Hiroshi Yokota, President and Chief Executive Officer of Canon Marketing (Thailand) Co., Ltd., said that Canon focuses on expanding the inkjet printer business to meet the needs of consumers from small and medium-sized consumers (B2C) to all business levels (B2B) including large enterprise level. Canon's aim is to increase efficiency and to meet the needs of all types of businesses
This year is also considered a special year for Canon Thailand on the occasion of its 25th anniversary, consistently demonstrating strong growth of Canon Thailand as a result of continuous proactive strategies, whether the launch of a new product line, along with the sales promotion activities to create brand awareness among consumers or after-sales services that build confidence and trust for current and future customers to achieve the highest satisfaction, which is the key component of the operation. At the same time, Canon is still moving forward and strives to develop products in the inkjet printer line to make businesses of customers at all levels easier and more convenient according to Canon's concept "Business Can be Simple", Mr. Hiroshi concluded.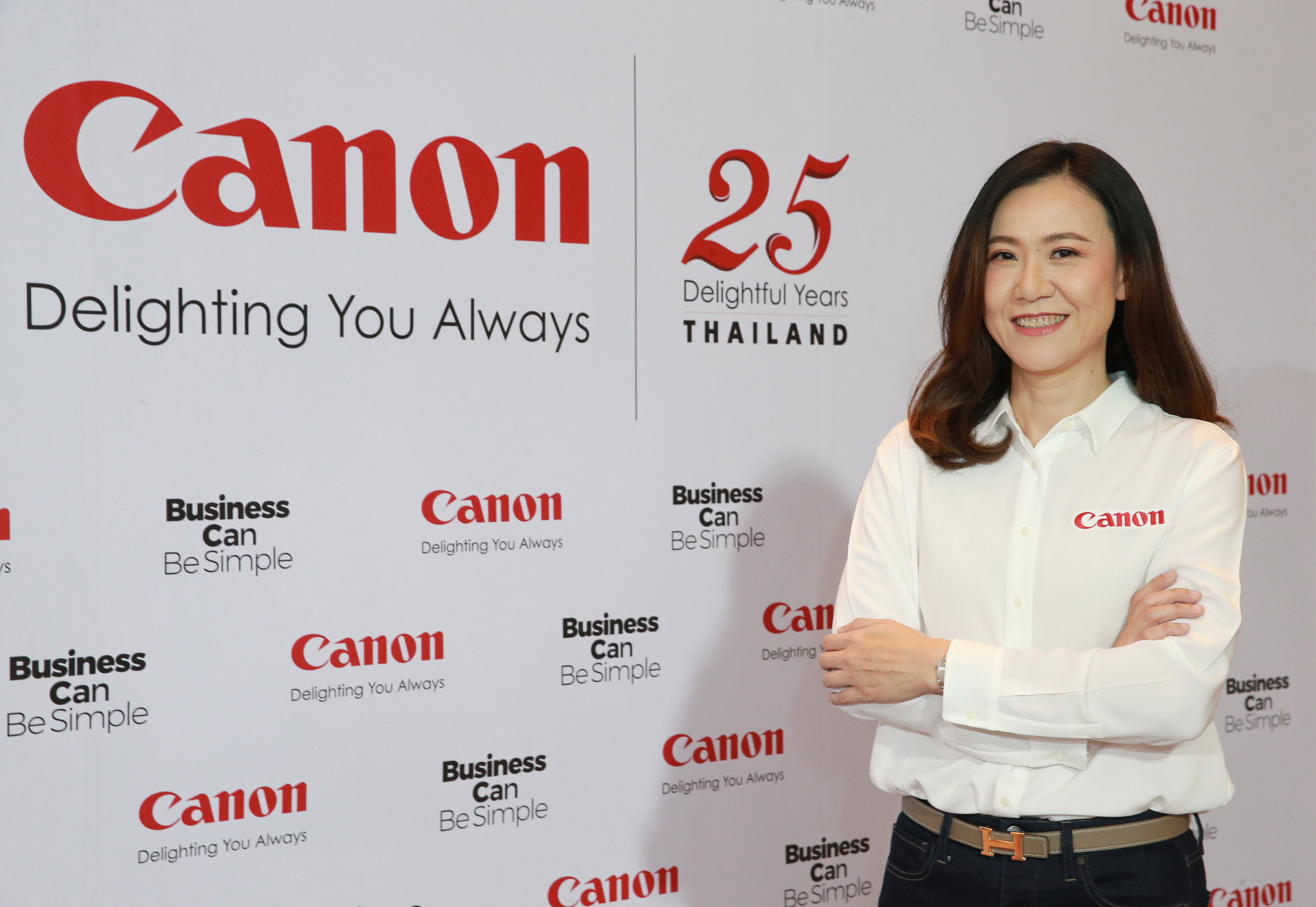 Ms. Netnarin Chancharassuk, Director Of Printer Product Group, Canon Marketing (Thailand) Ltd., said that "Canon Inkjet World" has been organized under the concept "Simplify Life Maximize Business" The printers can fulfill the needs of business at every level, which is reflected in the 4 levels of business model as follows: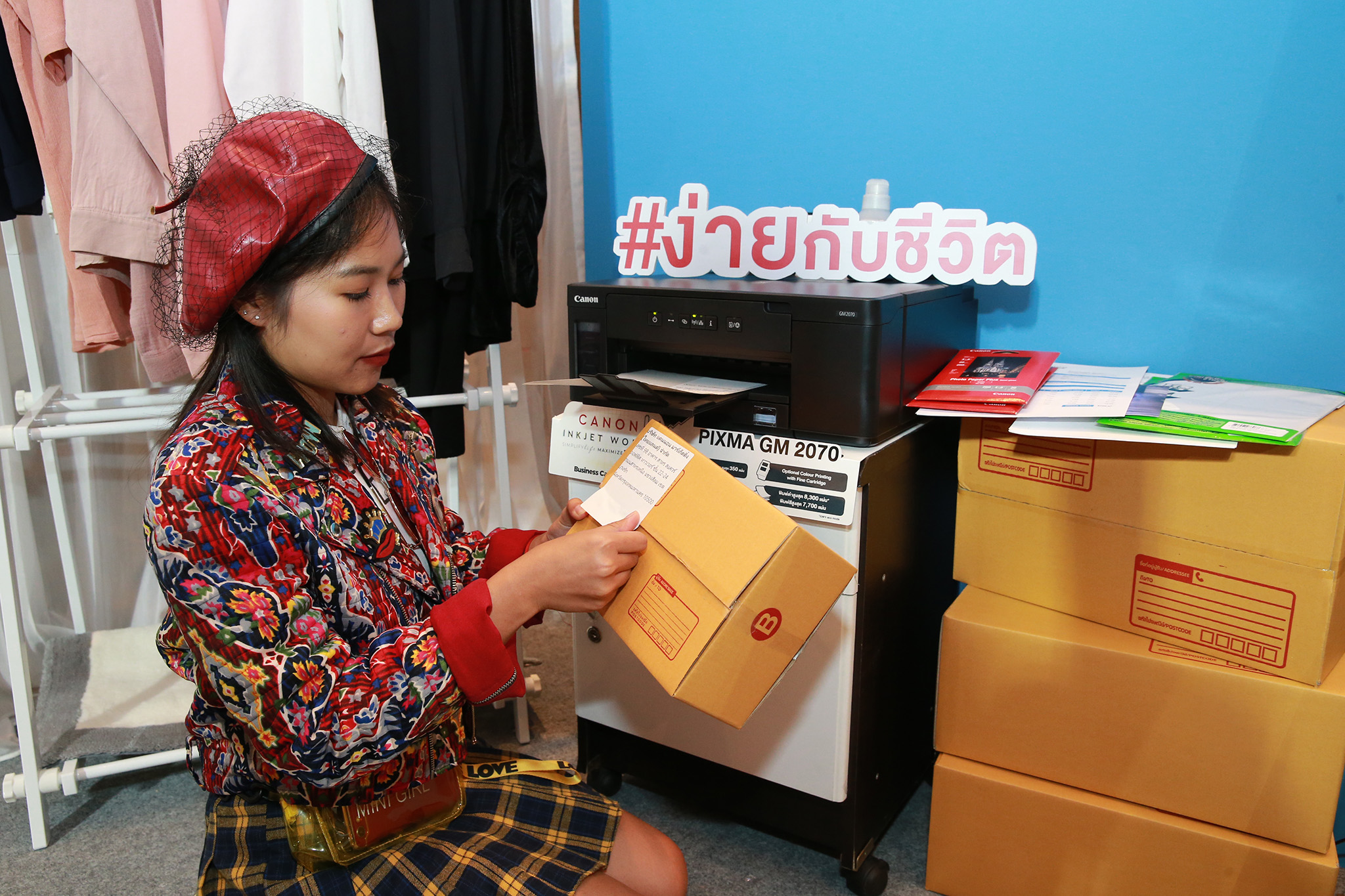 S Business – Model : The Canon GM2070 inkjet printer is suitable for those who have online retail shops or private businesses which require printing materials, such as purchase orders, package labels, product logos, etc. The printer comes with a hybrid ink tank and allows printing of up to 8,300 pages per bottle of ink.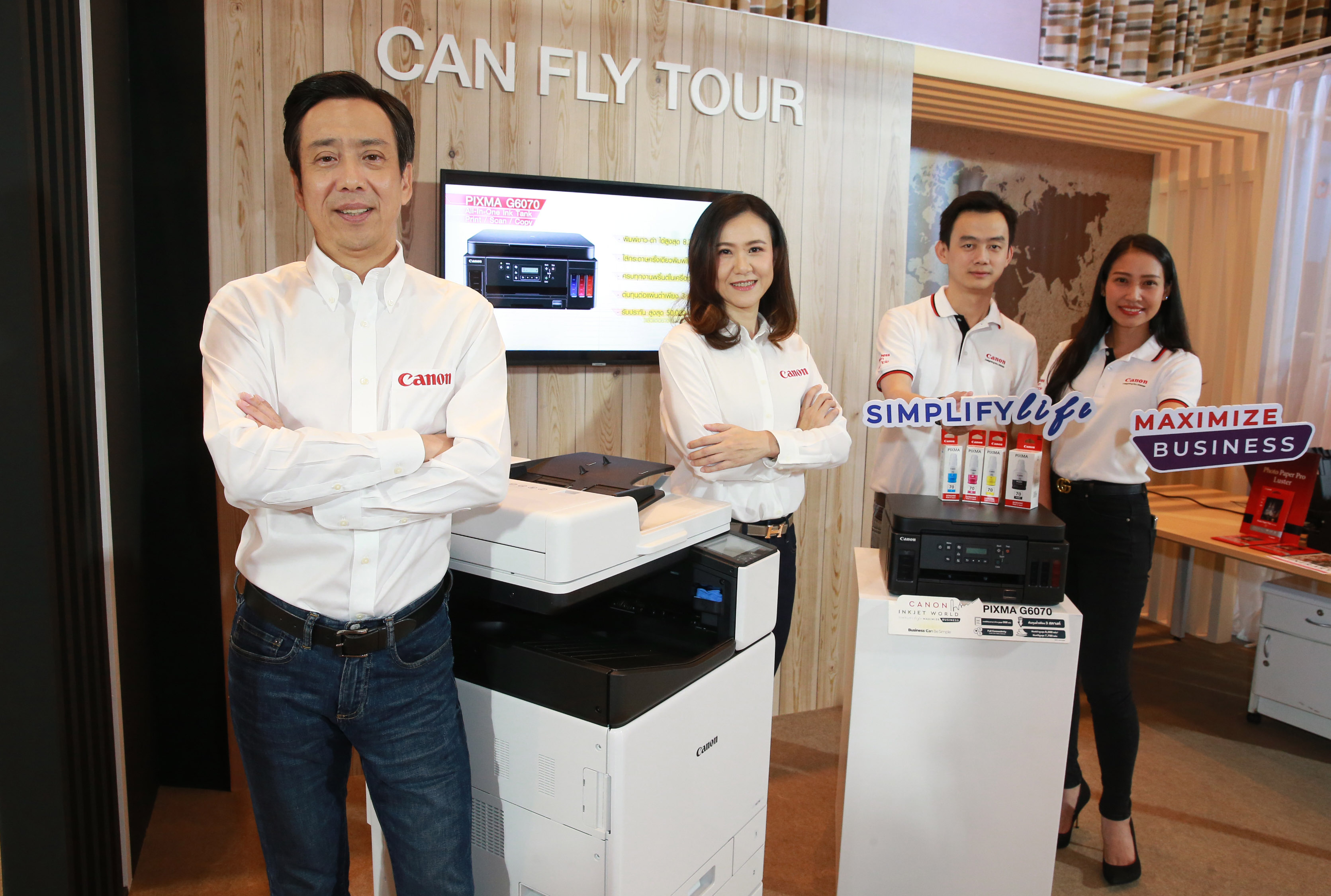 M Business – Model : The Canon G6070 inkjet printer is suitable for medium-sized businesses with 5-10 people sharing the printer and wanting a printer that supports more connections for flexible use. The printer supports a variety of printing tasks, such as printing brochures, scanning, copying via wireless connection, etc, all with only one printer.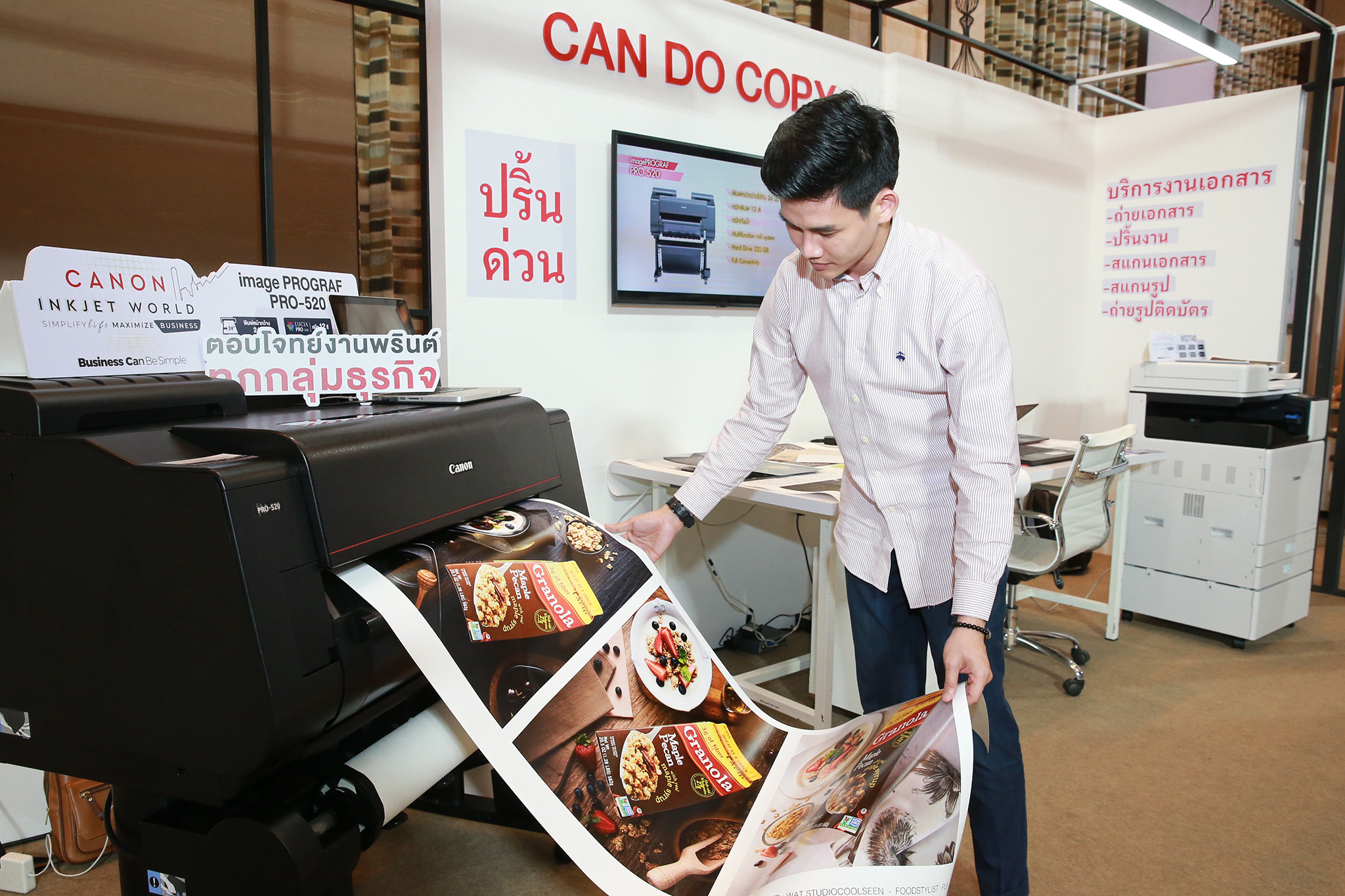 L Business – Model : The Canon WG 7740 and Canon G5070 inkjet printers are suitable for large businesses such as agencies and companies that requires various printing tasks, for example; project presentation forms, layout designs on photo paper, as well as A3 size plans etc. In addition to various printing formats, the printer is fast, easy to connect and provides printing management solutions for large organizations.
​​​​​​​​​​​​​​
Corporate Business – Model : The Canon WG7750F inkjet printer is suitable for large companies, public sector or production-level working groups that require a blueprint or city planning model. The printer can support a large amount and variety of paper sizes and may be connected to multiple users. It also comes with printing management software to control printing expenses and is environmentally friendly. The Canon G6070 inkjet printer and the Canon LFP Series wide inkjet printer can be used in this business model to enhance business efficiency.
​​​​​​​​​​​​​​
At this event, Canon also showcases the products in the lifestyle group which is a hallmark of Canon, including the iNSPiC, Pixma TS and the iNSPiC - or the chic mini printer- which allows users to shoot and print images instantly or edit impressive memories on a smart phone before printing. The Canon Pixma TS (a multipurpose photo printer) comes with printing, scanning and copying features with a display screen, making it easy to use. It also comes with wireless connection, allowing users to enjoy creating printing materials, photos, cards or creative calendars on the application before printing.
Canon currently has sales of 238,720 inkjet printer products from January to August 2019, and Canon's inkjet product group has risen to 40% of the market share. With its goal this year to dominate the B2B printing market, Canon expects sales growth of 420,000 inkjet printers or 112% by the end of 2019, concluded Ms. Netnarin.
"Canon Inkjet World" was recently held at the Conrad Hotel, Bangkok. For more information, please call 0-2344-9988 or visit the website https://th.canon or facebook.com/canon.thailand​​​​​​​