Canon introduces new additions to PIXMA G Series of ink tank printers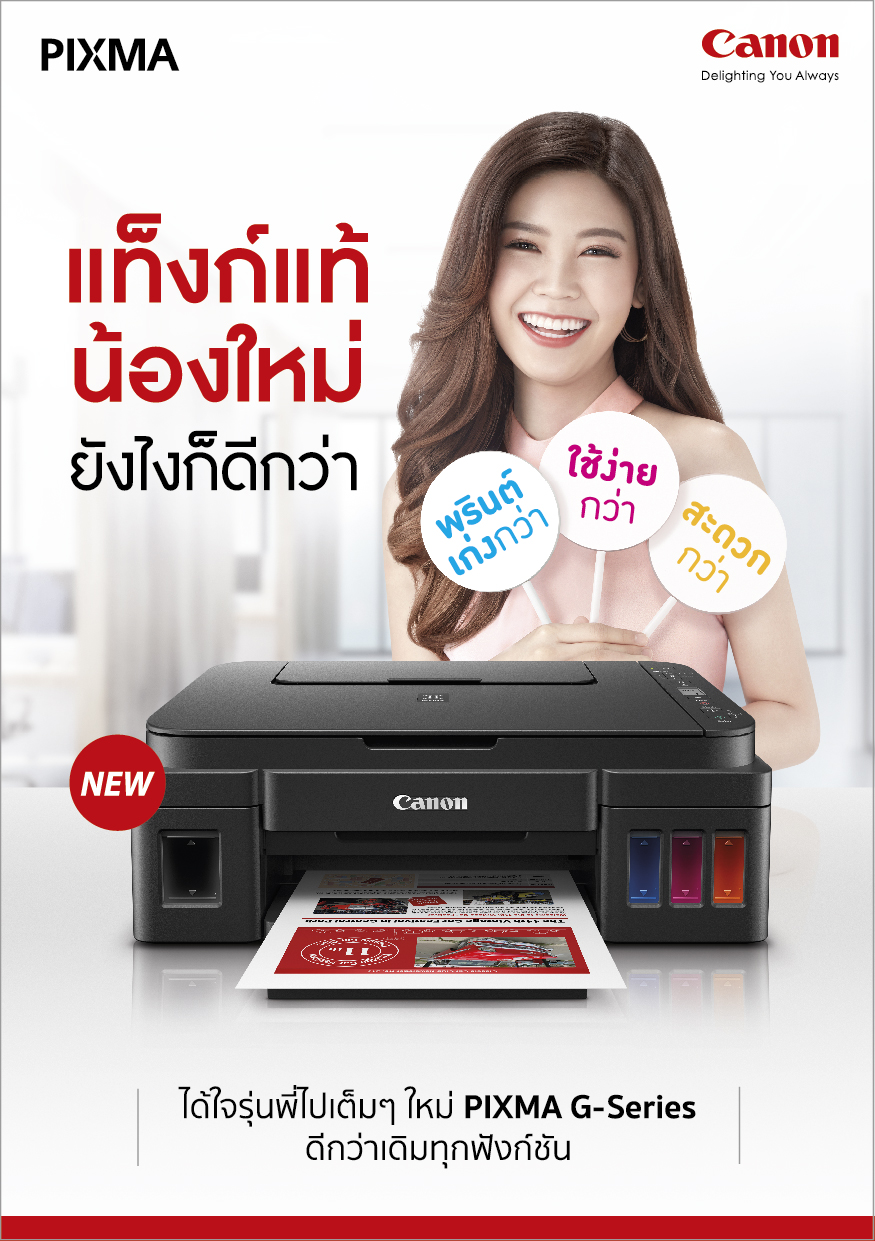 Canon Marketing (Thailand) Co.Ltd, the leader of Thailand's inkjet printer market for 17 consecutive years, announces the latest success of its ink tank system printer range, Canon PIXMA G Series, which generated sales of as high as 138,696 units in 2017, surging by 166 per cent from 2016.
The company also introduces four new printers in the PIXMA G Series, namely the G1010, G2010, G3010 and G4010, all equipped with improved features for better performance:
More continuity with a wider ink absorber for smooth printing performance.
More convenient with a dedicated button for One Touch Wireless Connection.
More confident with two-year warranty offering free parts, print heads and ink absorbers and no service charges
More user-friendly with an LCD display providing basic print status
Better output delivering up to 7,000 colour document pages and 6,000 black-and-white document pages with high-quality inks for crisp text and solid colours.
More fitting with integrated ink tank system in well-designed body for varied printing environments.
Canon also launches a new TV commercial with the theme of "The Newer, The Better", comparing its new printers to a newcomer who is packed with exciting abilities, to show Canon's readiness to advance further into Thailand's ink tank printer market this year.