Canon contributes to the environmental protection
By donating old books to the Mirror Foundation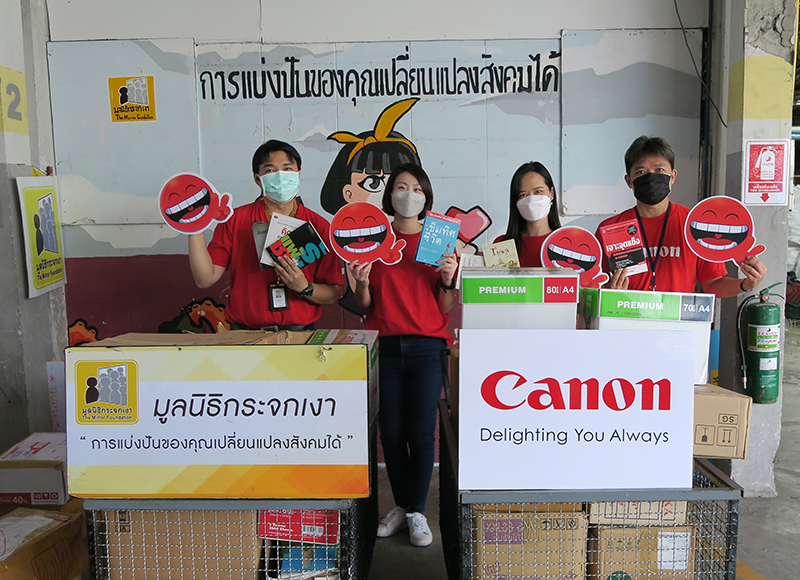 Canon Marketing (Thailand) Co., Ltd. delivered more than 1,200 pieces of old books which are donated by Canon staff to the Mirror Foundation under Read for Thai Project for the seventh consecutive years. The donated old books will be passed on to people in need or sold to raise fund. The project was conducted from November 2021 until February 2022 under the implementation of QEHS Department aiming to raise the awareness about reuse, waste material reduction and environmental protection of Canon staff.