Keep the Silkworm Tradition Alive
Preserve local culture & tradition and help the local community earn their living.
​​​ Silkworming has long history in Thai culture. It has become a tradition in the northeastern region of Thailand since ancient times, and Thai silk produced in the region is recognized as top quality. To preserve this cultural heritage and tradition, CMT organized a CSR activity to help the local community at Baan Nong Bua Noi, Phol DIstrict, Khon Kaen Province. 3 CMT volunteers together with 200 volunteers from our business partners, local villagers, students and representatives from the public sector planted 1,000 mulberry trees. Silkworms are fed up with mulberry leaves until they can spin themselves their protective and valuable cocoons, and the raw cocoons will be used to produce silk. Not only does this CSR activity help keep the silkworm tradition alive, but it also helps the local villagers earn their living.
​​​​​​​​​​​​​​​​​​​​​​​​​​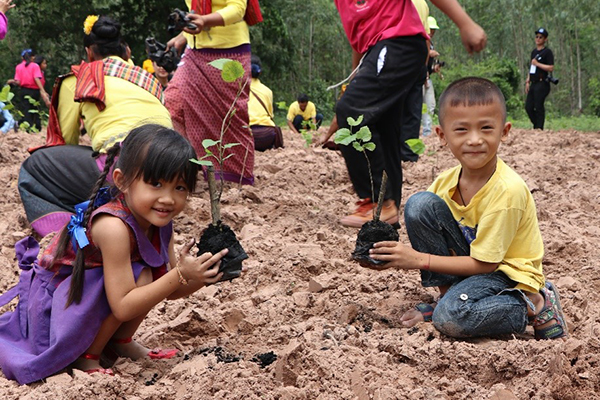 ​​​​​​​​​​​​​​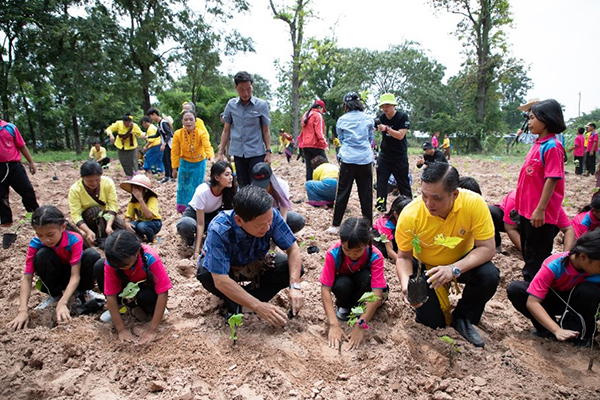 ​​​​​​​​​​​​​​