Canon Hi-Tech (Thailand) wins
The Prime Minister's Industry Award 2021 in Circular Economy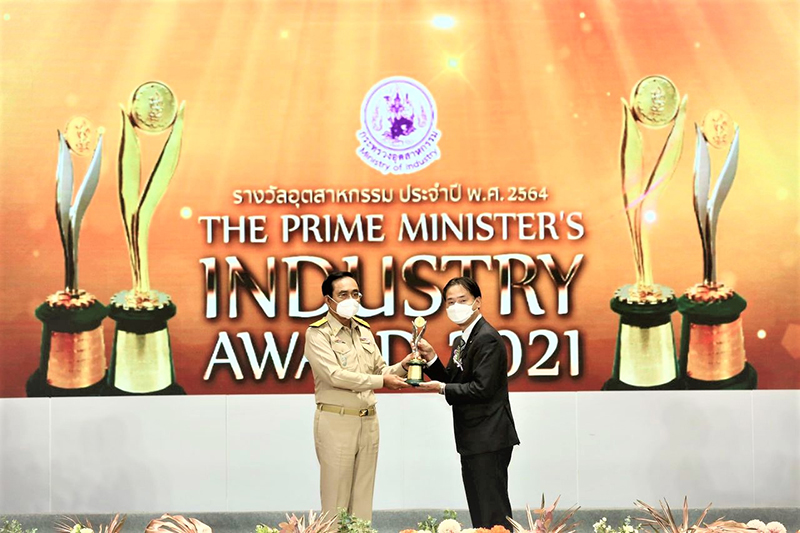 Mr. Kenichiro Kubo, President of Canon Hi-Tech (Thailand) Ltd. received the Prime minister's Industry Award 2021 in Circular Economy from the Prime Minister Gen Prayut Chan-o-cha in a ceremony hosted by Ministry of Industry, held at Royal Thai Army Club, Bangkok.
While developing innovative products, Canon is also working to preserve natural resources and the environment in all stages of the life cycle of its products by "optimizing natural resources" and "lessening the impact on the environment" through corporate activities demonstrating a world-class environmental management standard, based on Kyosei, its corporate philosophy.
As a manufacturer of Canon printers, Canon Hi-Tech (Thailand) Co., Ltd., has adopted various technologies in production, aiming at delivering high quality and environmentally friendly products to customers both domestically and overseas, with emphasis on efficiency in resource optimization throughout the product life cycle from design, procurement, manufacturing, transportation, disposal and recycling.
In addition, Canon Group also cooperate with Stakeholders on sustainable environmental management such as material and part recycling project, used cartridge and product return project including supported several activities which significantly help contribute to local communities, society and the environment.
This Industry Award in Circular Economy demonstrates Canon's firm commitment to contributing to the SDGs and Zero Net Emission in the interest of Green Industry in Thailand.
Industry Awards hosted by Ministry of Industry were inaugurated in 1993 and this year marks the 29th year of this award which represents a strong determination to efficiently develop Thai industries even while in crisis. This year also marks the first time that 'Circular Economy' award category has been introduced, and among the eight winners of the Prime Ministry's Industry Award 2021 in Circular Economy, Canon Hi-Tech (Thailand) Co., Ltd. is the one and only Japanese manufacturer of electronic products receiving this prestigious award.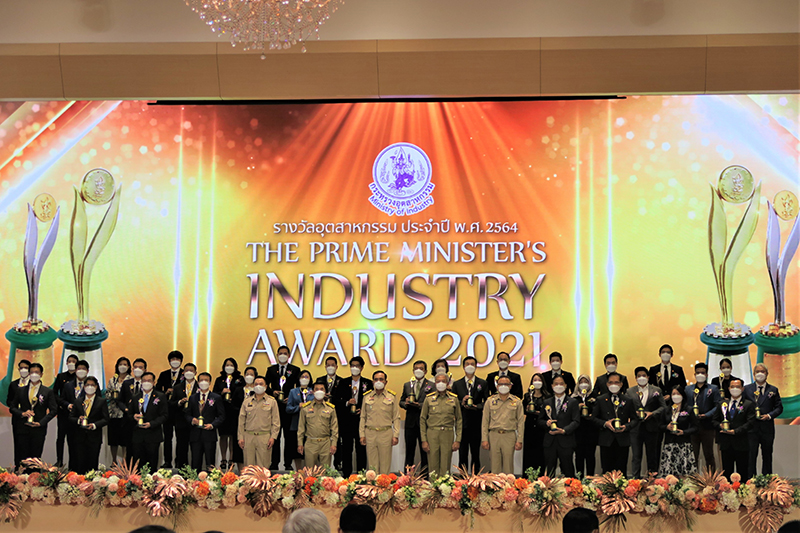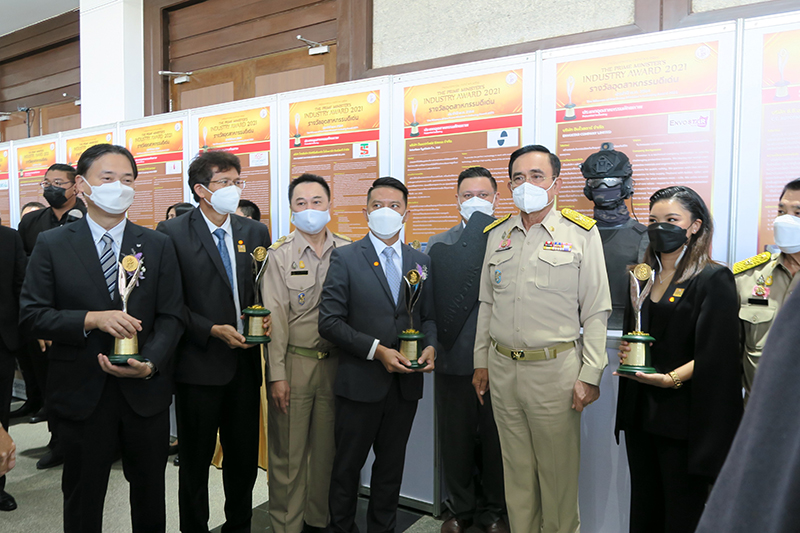 The Prime Minister, Minister of Industry and top management of Ministry of Industry posed with the award winners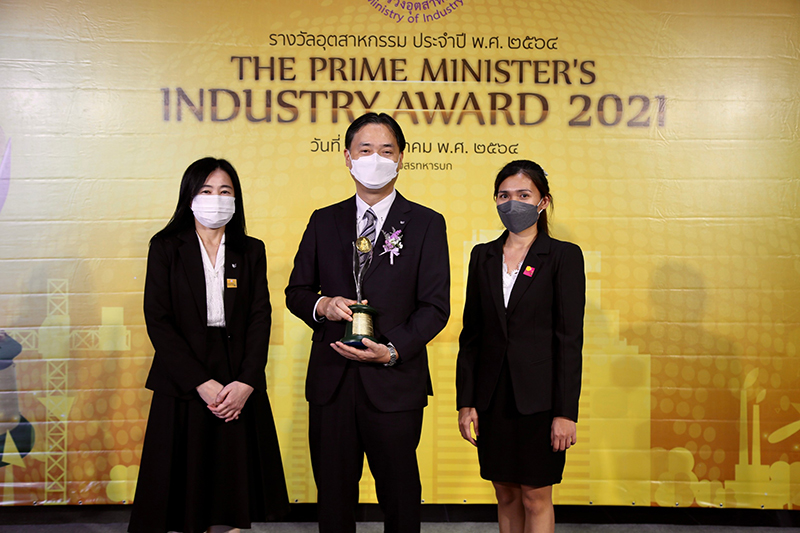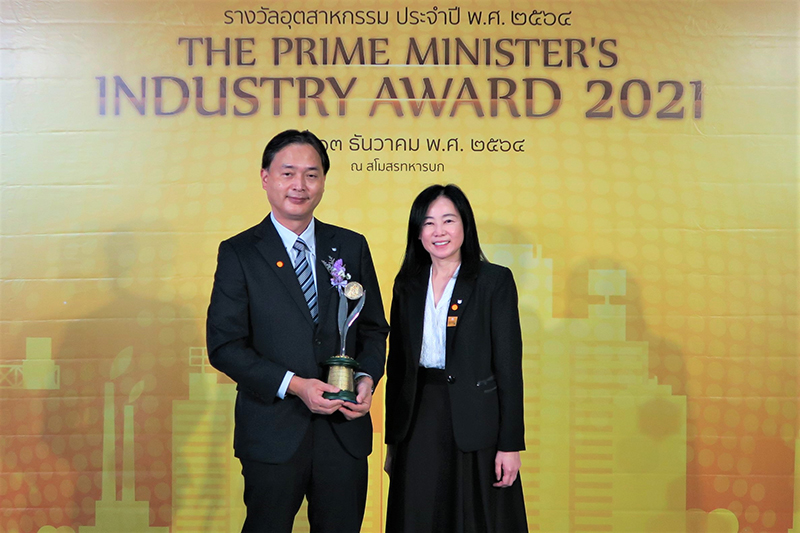 Mr. Kenichiro Kubo, President of Canon Hi-Tech (Thailand) Ltd., posed with the working group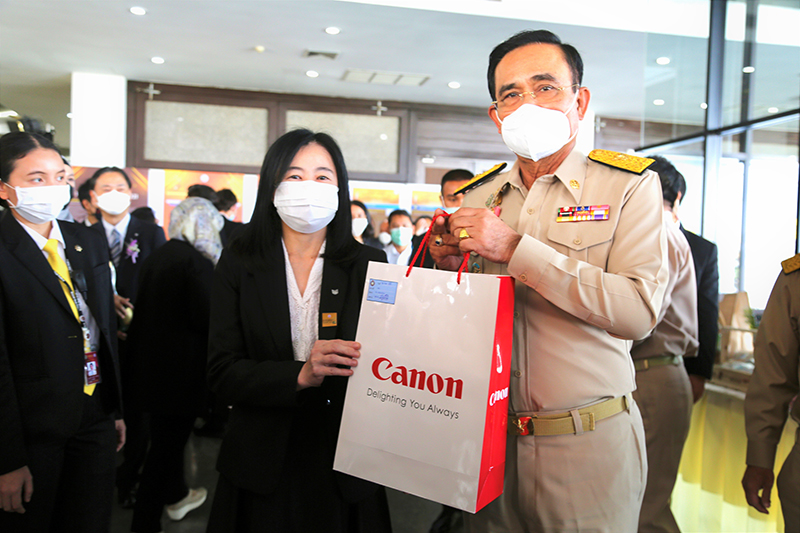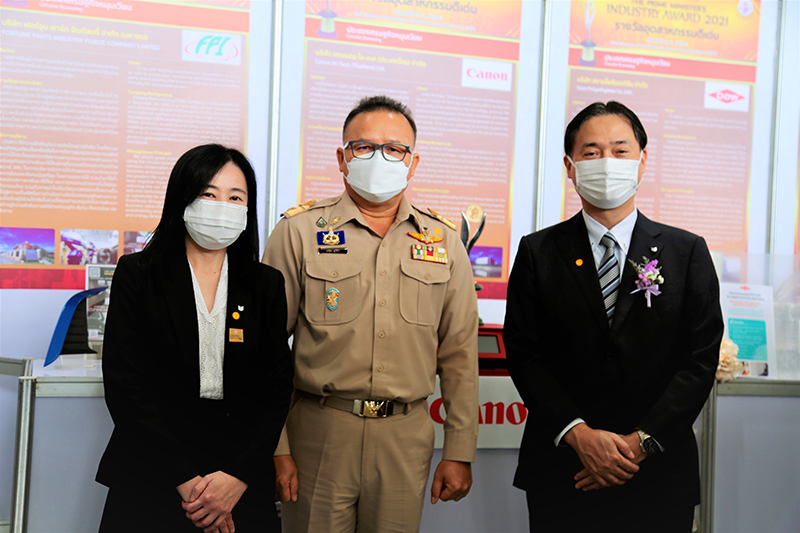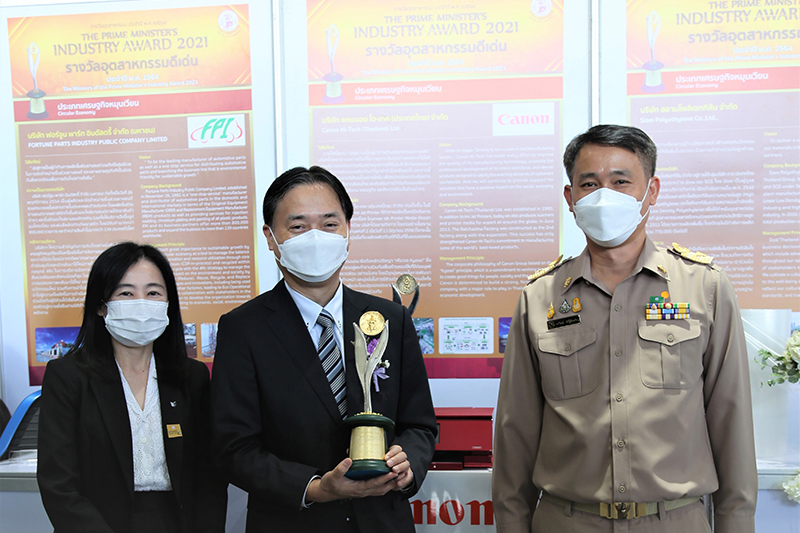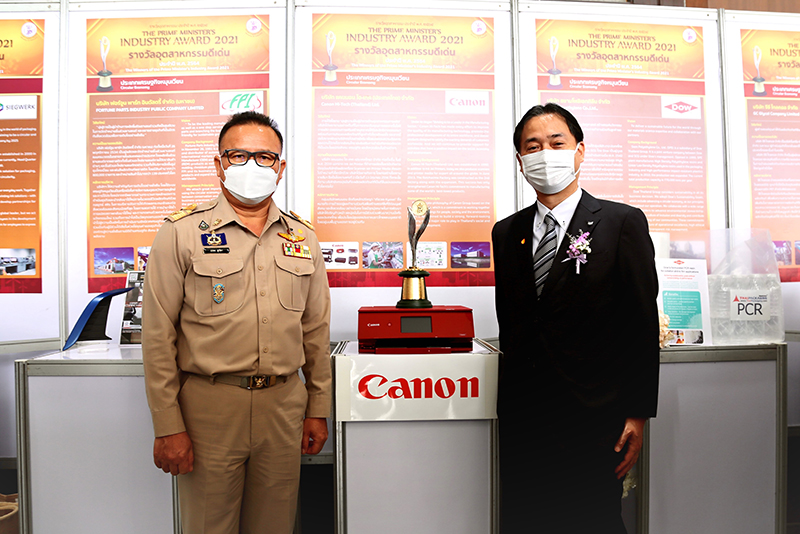 The Prime Minister, Minister of Industry and top management of Ministry of Industry visited Canon Booth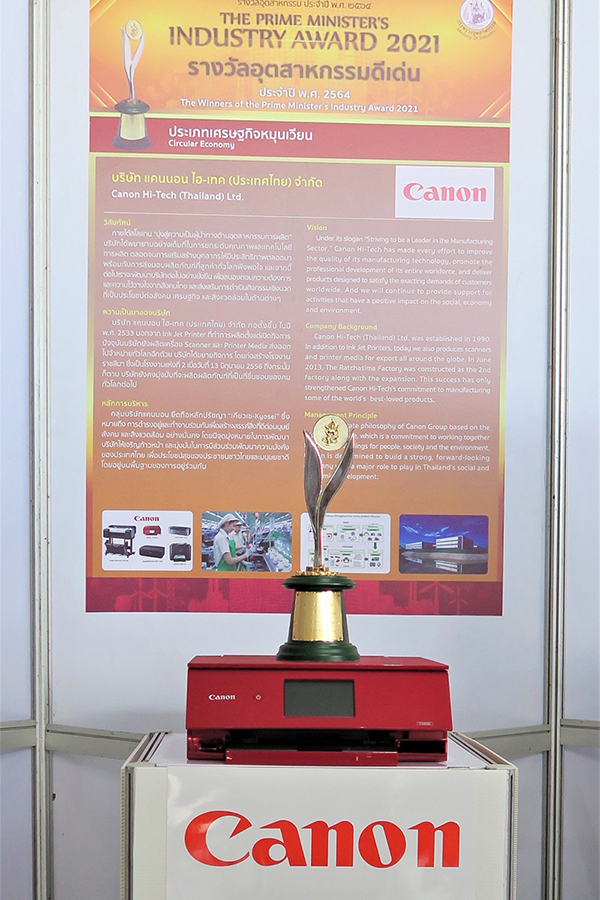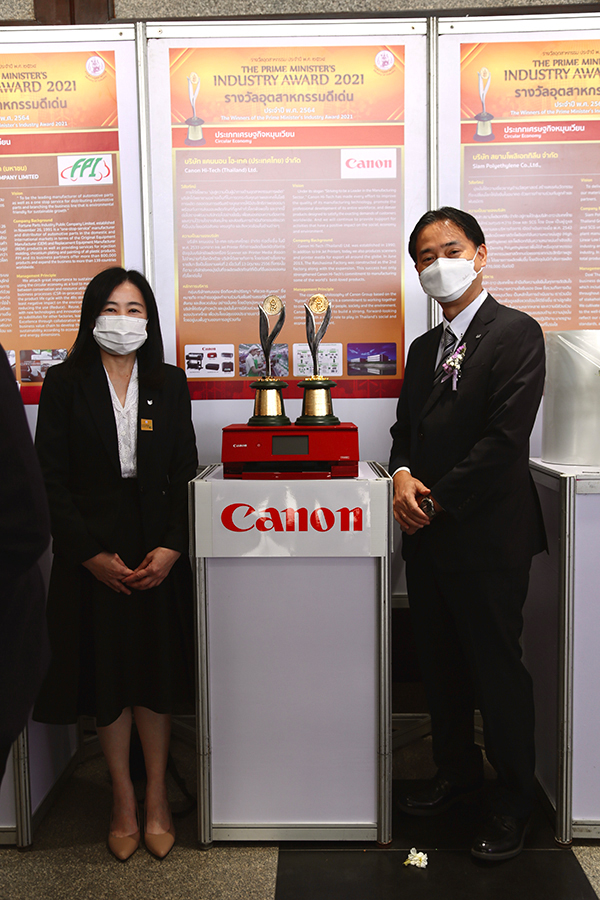 Mr. Kenichiro Kubo, President of Canon Hi-Tech (Thailand) Ltd., posed with Canon Booth