Canon contributes to environmental protection
in waste management project with Sathorn Square Building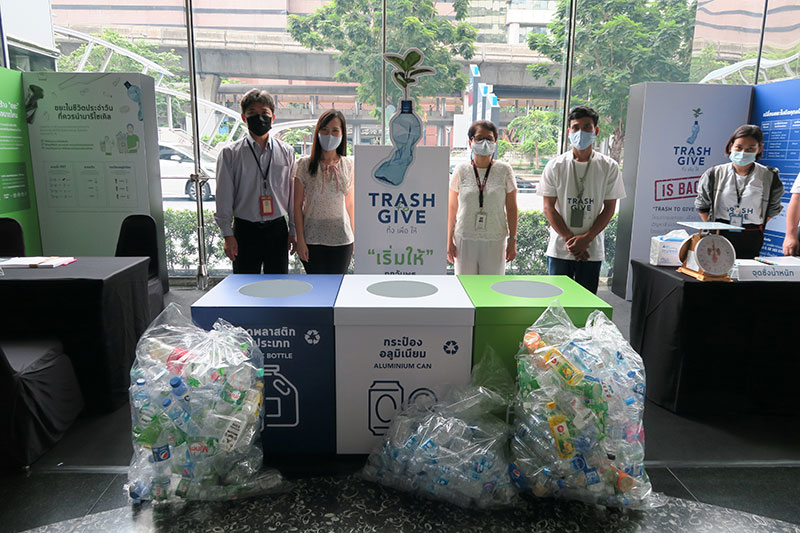 Canon Marketing (Thailand) Co., Ltd. participated in "TRASH TO GIVE" campaign organized by Sathorn Square Building. The campaign that will change the trash into donation and give it to an environmental foundation in Thailand. Canon staff participated in this campaign during September – November 2020 by bringing recyclable waste, PET bottles and aluminium cans to the building in exchange to donations with amount of waste exchange 52 kg. and total donation 392 baht. This campaign aimed at raising the public awareness of waste recycling to be converted to money to take care of the environment.