Canon supports plastic recycling program
by collecting and delivering used plastic caps to Precious Plastic Bangkok
for the creation of new recycled plastic products.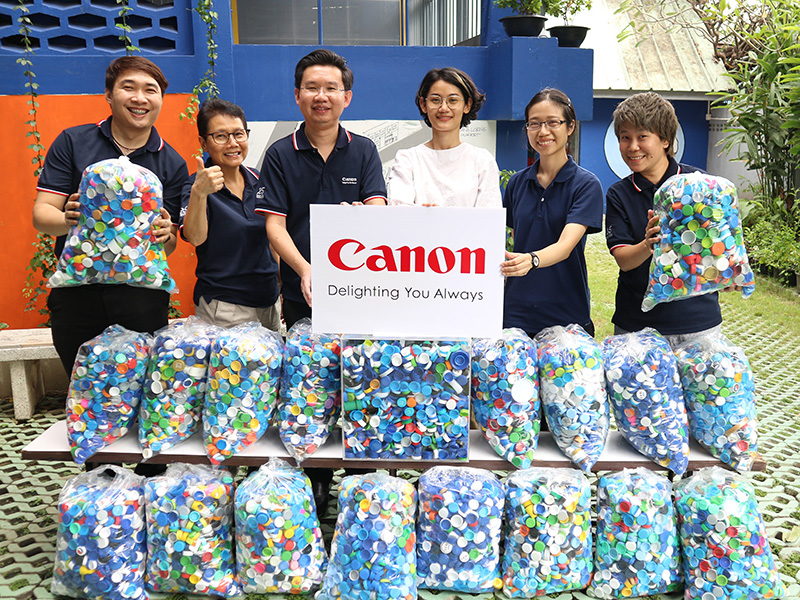 Canon Marketing (Thailand) Co., Ltd. supports reduction and recycling of plastic waste, by initiates collection activity named 'We Need your Plastic Caps.' encouraging all Canon staff at Headquarters, branches and partners to collect plastic bottle caps in order to support the initiatives of Precious Plastic Bangkok, a worldwide project that collects plastic bottle caps from all over Bangkok before shredding and melting them for the creation of new lifestyle products out of recycled plastic on a small scale.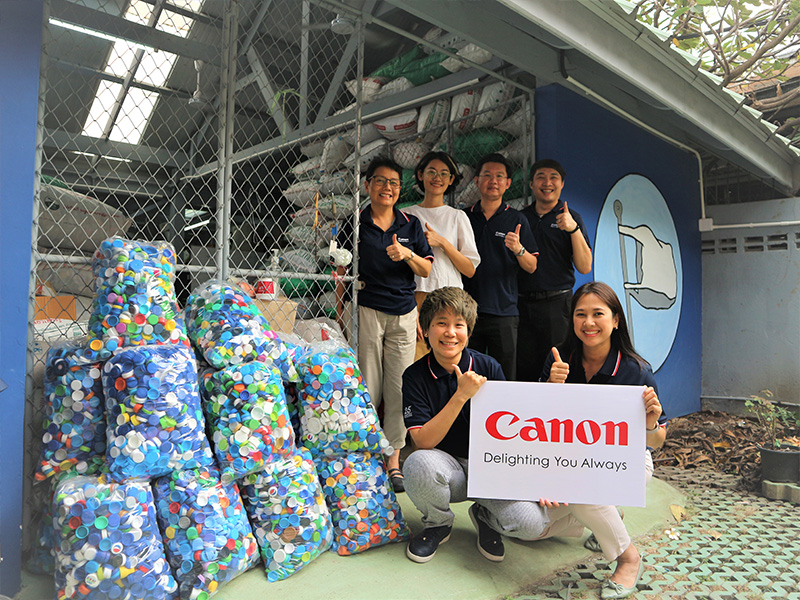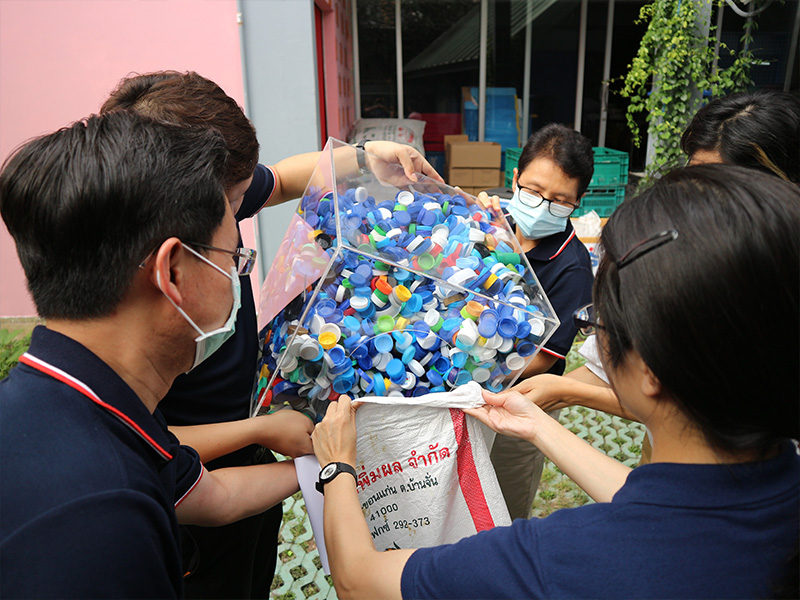 With all the efforts during July –October 2020, we could collect over 62,000 caps or 62 kilograms in total. All the caps were delivered to Precious Plastic Bangkok recently. This activity is aimed at enhancing the awareness of the importance of waste sorting among Canon members. Plastic bottle caps are made of high density polyethylene (HTPE), a type of plastic that does not burn even at the temperature of 180'C. On the other hand, its durability makes it a valuable material suitable for being melted and reshaped into plant pots, bowls, glass coaster or even transforming into colorful floor tiles.