Canon joins hand with BMA in "Action Day PM2.5 BKK" event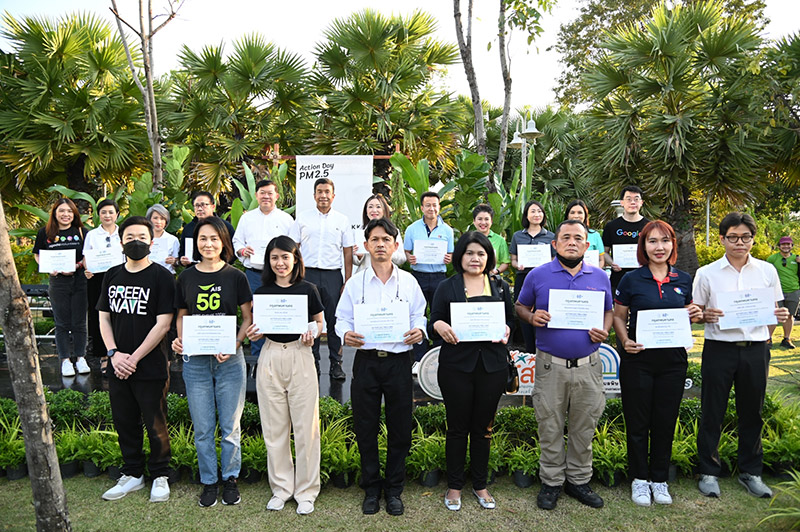 Canon Marketing (Thailand) Co., Ltd. led by Ms. Nontarom Thamtarana, Senior Manager QEHS Department joined "Action Day PM2.5 BKK" event organized by Pollution Department, Bangkok Metropolitan Administration (BMA), together with relevant agencies from public, private and civil society sectors, to raise awareness among Bangkok residents on tackling PM2.5 pollution.
Canon was awarded a certificate by the Earth Hour Network for participating in the collaboration to reduce PM2.5 dust through the project "Earth Month Take part in reducing PM2.5 dust" together with a network of 44 private and public sectors to tackle pollution effectively in different ways, including working from home, managing work shifts, promoting the use of public transport, using electric vehicles, and raise awareness among their employees to reduce source of air pollution. The event was held on Saturday 28 January and presided over by Mr. Chadchart Sittipunt, Bangkok Governor at Benchakitti Park, Klongtoey District, Bangkok.