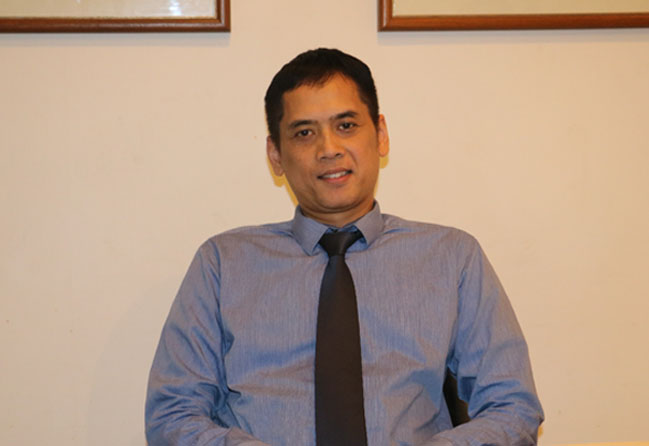 Hadiputranto, Hadinoto & Partners
We reviewed many proposals from the other vendors, and finally decided on Canon due to PTS's initiative and diligence in conducting an assessment of our organisation's needs before proposing a solution.
Mr. Bagus Widhiarto
IT Manager
Hadiputranto, Hadinoto & Partners (HHP)
Overview
The Challenge
Declining reliability of the aged printers
Inadequate technical support
Inconsistent supply of toners and spare parts
Increasing need for print/copy cost accountability
The Solution
imageRUNNER ADVANCE Multifunction Devices
The Results
Reliable fleet of MFDs improved workflow efficiency
Significant costs savings on print and copy
Efficient technical support
Business Overview

Hadiputranto, Hadinoto & Partners (HHP) has more than two decades of experience providing legal advice on corporate and commercial transactions across a wide range of industries. With a strong local presence, HHP serves as a bridge between Indonesia's unique business and legal culture, and many large domestic and international corporations. As a member of Baker & McKenzie International, HHP frequently collaborates with other member firms around the world to deliver seamlessly integrated legal solutions across borders and practices.
The Challenge

Battling Mounting Documents
As one of the leading law firms in Indonesia, HHP regularly deals with sizable and lengthy transactions which involves copious amount of documents processing. This entails creating, printing, scanning, copying and formatting. Clients would provide originals of the required documents like certificates, regulations contracts, Power of Attorney, which HHP would scan and/or print to use as working copies. The originals would then be returned to the clients. The processing of these documents is largely managed by firm secretaries and the document supporting team.

Frequent Machine Downtimes
Acquired and implemented some 13 years ago, HHP's existing fleet of printers began to present issues that were typically associated with hardware approaching end-of-life (EOL). Users experienced frequent machines downtimes. Coupled with limited vendor support, it had compromised HHP's workflow efficiency. Spare parts and toners were getting more costly and difficult to acquire due to lack of existing stock in the market.

Inadequate Control and Monitoring
With the increasing global demand for accounting transparency in the past decade, HHP found that providing accurate chargeback amounts to clients for print/copy was becoming a tedious and erroneous process. The lack of usage control and monitoring with the existing fleet made it challenging to provide detailed cost accountability.
The Solution

Recognising a Need for Change
Driven by the desire to improve organisational efficiency and client accountability, HHP began looking into various alternatives to replace their existing fleet of printers. When approached, PT Samafitro (PTS), Canon's Authorised Distributor in Indonesia first proposed to conduct an on-site investigation on its current printers set up and workflow. Based on their findings, PTS tailored a solution that would help HHP achieve its financial and operational objectives.

A Formula for Success
A fleet of 21 Canon Multifunction Devices (MFDs) was initially deployed to replace the existing 24 printers. Seamlessly integrated into HHP's existing network and resources sharing platform, users can now scan, store and share documents effortlessly. Averaging close to 10,000 copies per month per device with an output speed of between 25 to 40ppm, document processing workflow is more efficient than ever before. The new fleet also boasts an intuitive user interface and highquality printouts. By the following year, 13 more devices were added to the fleet to further boost productivity.
The Results

Improved Accountability
The login and tracking capabilities on the devices allow HHP to monitor and manage printing cost effectively. Detailed information on each print/copy job means that costs can be charged back accurately to the respective clients.

Significant Cost Savings
Toner cost reduced by a staggering 96% while cost per print out went down by 27%. Overall, HHP saw savings of 15 to 25% per year since implementation.

Breaking Down Resistance to Change
As with any new implementation, HHP encountered a certain resistance to change on the users' level. A different user interface on the new fleet meant that users had to re-learn the operations of devices. To alleviate this issue, PTS's technical support team provided comprehensive on-site user training after the implementation.

Exceptional Technical Support
An experienced and responsive technical support team is always on standby to handle maintenance and troubleshooting, allowing HHP's IT staff to focus on their core responsibilities rather than dealing with the day-to-day device issues.

A Battle Won
Apart from the significant cost savings, the implementation has empowered management to better control and manage print and copy costs. Users' daily battle against document processing became a thing of the past, freeing the IT department to better focus on their core responsibilities.