Canon supports "Blood Donation Activities for the Thai Red Cross Society"
at Sathorn Square Tower.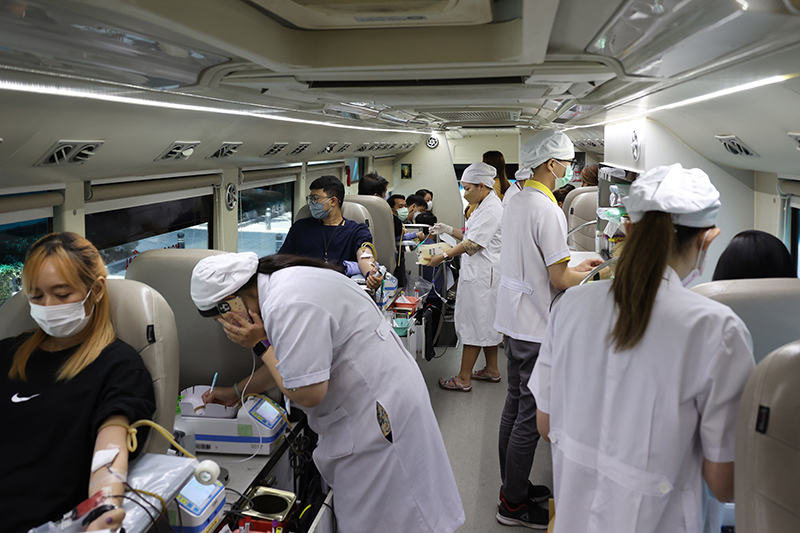 Canon Marketing (Thailand) Co., Ltd. encouraged healthy Canon employees to participate in "Blood Donation to the Thai Red Cross Society" organized by Frasers Property Commercial Management (Thailand) Co., Ltd. on 27th February 2023 at the Mobile Blood Donation Unit, Sathorn Square Office Tower, Bangkok to support the Thai Red Cross on blood reserves for medical treatment as well as blood supplies to hospitals in need nationwide. There were 174 people participated in this blood donation activity (27 participants are Canon employees, while 147 participants are employees from other companies). Moreover, Canon also provided special souvenirs to all blood donors to encourage office workers in Sathorn and nearby areas to make a blood donation at the blood drive.